Similar to the time where the Housemates wore Biggie's shoes, the Pepper Dem gang performed a Diary Task where they had to take turns playing the role of Big Brother for each other.
Working in the pairs they formed in the 'Back to School' Task earlier, the Housemates conducted a Diary Session tonight – using the Head of House room as Biggie's fake Diary Room.
The Leaked Truths
While some took the Diary Task as a way of getting to know each other, others used this as a weapon for drawing out the truth from their paired partners.
There was the evident case of Frodd asking his Task partner – Esther some personal questions about her feelings for him. His questions were met with straight answers from Esther as she bluntly told him she never saw a romantic relationship forming from their friendship.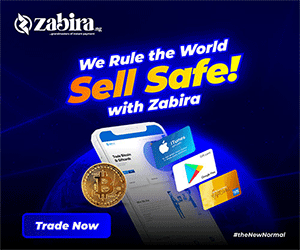 Again, we had Thelma who did not fail to get more insight from Diane about her admirable friendship with Mercy, as she kept asking her questions during the fake Diary session.
'How would you feel if you found out that Mercy backstabs you in the House", she asked. To which Diane kept her answers on a neutral level. Which quickly ended the imposing questions.
The 'ships' in the House were not left out of these Diary revelations as we had the 'Khadoni' and 'Icey' couples pair up for this Task.
While Ike and Mercy were not shy to admit their undeniable feelings for each other, Khafi and Gedoni did not fail to express the qualities that got them attracted to each other.
The Secret Room Confessions
Seyi and Tacha were not left out in the Diary Task as they took turns walking in Big Brother's shoes. Seyi also got to confess how interesting he finds Tacha and feels she just gets misunderstood by her fellow Housemates.
While Tacha says she wouldn't want to change anything about herself when they get back into the House, Seyi says he would be unleashing a different side of him. We don't know what to expect from the new Seyi, but time will tell.
The Nomination shock definitely changed the dynamics in the House and we can't wait to see more revelations unfold.
Credit : AfMagic/DSTV