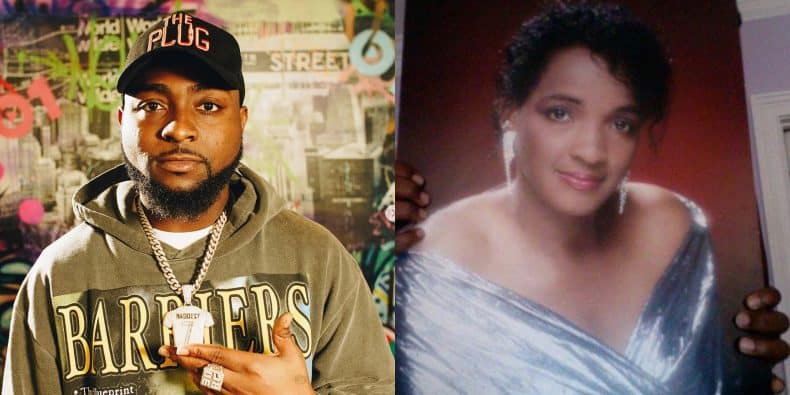 Davido took to Instagram to remember his mother and pay tribute to her. The singer shared a photo of his late mother Veronica Adeleke, looking beautiful and youthful, and he wrote: "LOVE U MOMMY!! !!! I KNOW ITS YOU THAT IS PROTECTING ME!!!!! I KNOW!!!! I LOVE U!! UR SON GALLANT DIE!!!!!!!! RIP!!!"
See Screenshot below;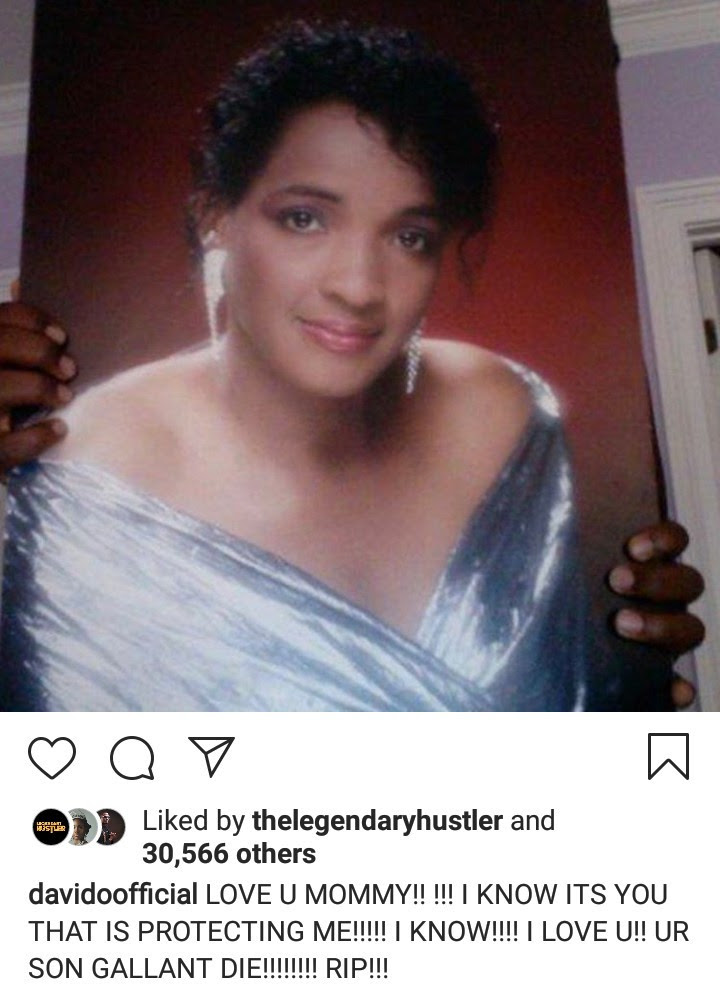 Biography of Davido's mother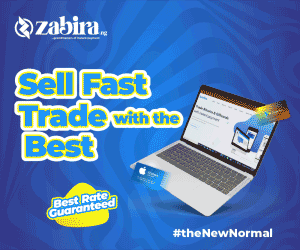 The late mother of the popular Nigerian superstar Davido was Veronica Imade Adeleke. She gave birth to him on November 21st, 1992 in Atlanta, Georgia, the United States, even though the family of Adelekes was Nigerian and later moved back to their native country. Veronica Imade Adeleke was born in 1963.
The notable thing about her is that she loved music, just like her son. In the 90s, she had a brilliant music career and was owner of a record label. She was also part of a band named "David's Band." This was not the only thing she named after her son. She also had a security company, which was called "David's security". Her son was really the apple of her eye.
Veronica Adeleke was a lecturer at Babcock University in Osun State. She was very bright, intelligent and loved by all the lecturers and students.