Lucky Etinosa Aivinhenyor, a Nigerian cleaner with Abu Dhabi Waste Management Centre Tadweer, has become a viral sensation in the United Arab Emirates after his dance video hit the internet.
The 26-year-old man who earns under Dh1,500 monthly, had only been in UAE for four months and was vibing to a song while at work, when he was filmed unknowingly.
In an interview with Gulf News, Aivinhenyor said: "Back home in Nigeria it's very difficult. My father died when I was 3 years old, so I had to work hard to support my family.
Back home, job opportunities are very few and it is difficult to find work, so I just feel fortunate to be working for my family. I've only been in the UAE four months but I'm so excited to be at work that I just dance. .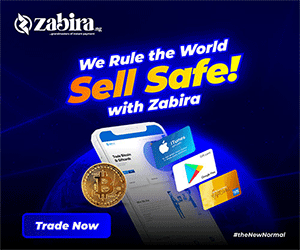 I'm always happy whatever I do. Anything you do, you have to give thanks. I wasn't planning to do this work, my experience is in computers, but I'm sincerely happy in any work I do. .
I enjoy living in the UAE and being here never makes me feel bad. It's much better here than where I come from. I've got no choice but to be happy and continue praying for the favour of God.
If he wants to favour me he will and with this I believe he has favoured me. I was so surprised to see it go viral, a lot of people contacted me to say I have good vibes and rhythm, and I'm delighted by all the comments."
See video below;
الله يرزقه السعاده??وراحة البال ومليون درهم? pic.twitter.com/8d8SWaL7Gk

— afra almarar (@AAlmrar) July 28, 2019