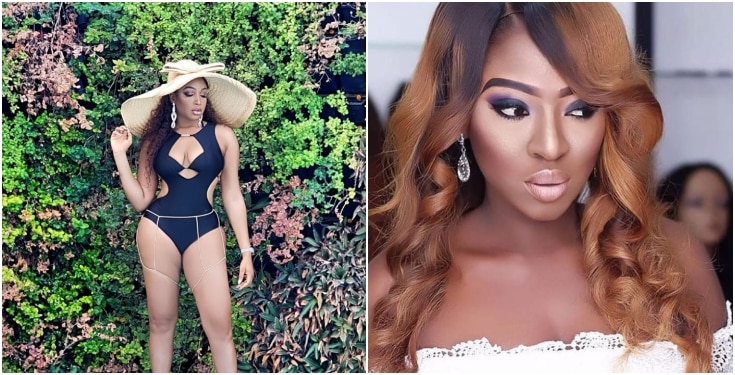 Ex-beauty Queen and beauty entrepreneur, Dabota Lawson has thrown shade at a certain Nollywood actress, and we believe it's Yvonne Jegede.
Dabota is reacting to the statement Yvonne Jegede made when Dabota married billionaire Prince Sunny Aku in 2014, who was 35 years older than her.
Now reacting to Yvonne Jegede's recent statement about people minding their business on Regina Daniels' marriage to 59-years old Ned Nwoko, Dabota wrote;
"A certain Nollywood actress use to mock me and make statements like " I can't believe she got married for money " actually let me use her words " Na wa wettin girls Dey do for money eh God forbid " , then I think she married for love ??‍♀️??‍♀️??‍♀️and the marriage crashed with a child involved, then now she's chasing clout or maybe more understanding that love or money ,age difference or no age difference relationships can crumble . So she's out here shouting " mind your business and leave Regina Alone ???? This LIFE SHAAAAAAAAAAAAAA .. SMH!!! In this world with this one life you have Just do you."
Recall that, Actress Yvonne Jegede reacted to the brouhaha raised by the marriage of young actress Regina Daniels to 59 year old billionaire, Ned Nwoko.
Yvonne Jegede feels people are just unnecessarily making the young girl's decision their headache.
She wrote in her post;
I don't understand why this girl's decision has become everyone's headache. @regina.daniels do you please, The world will adjust, cause even if you give somebody your kidney, people will still talk.