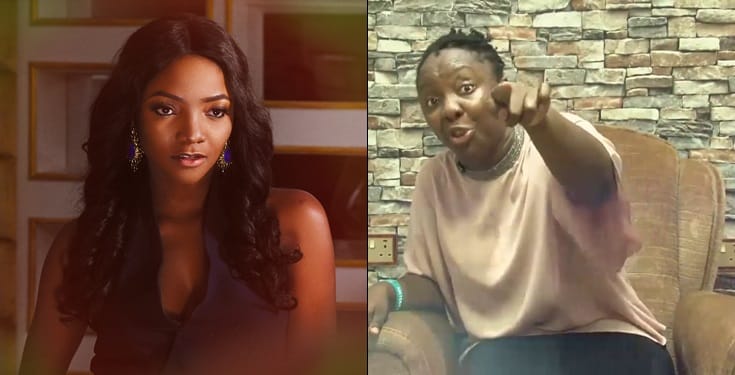 The Ghanaian counselor, Dr Charlotte Oduro who Simi said "your head is not correct" over her advise to women whose men are cheating, reacts.
The counselor while giving women advice on cheating husbands said;
"If you are reasonable and you are working, he is cheating, let him cheat, when he finish, he'll come because you are too busy taking care of him and making sure he dresses well. Marriage needs a lot of sacrifice, women we need to learn this. Men have ego, you can't change it, that's the way they are, women need to submit, give him that respect … work, let him cheat when he's tired he'll come. Women stop being suspicious, leave him, do your part as a woman in your home." Dr Charlotte Oduro advised.
In reaction to the video which went viral, Simi wrote;
"ori eleyi o ma pe ke. And the idots cheering her on, gbogbo yin ma go ke. If you a woman and genuinely feel this way pls raise ur hand i want to tell you something:
The counselor has however responds to angry Simi's message during a live interview on Radio. She said: