Caucasian man fumes after being tricked into ditch, asked to pay N50K (Video)
In an unexpected turn of events today, a Caucasian man found himself in a distressing situation after his vehicle became immobilized in a watery ditch along a road.
The incident took place in an undisclosed location, where local lads who were responsible for steering automobiles found an opportunity to display both their mischievous humor and their willingness to lend a helping hand.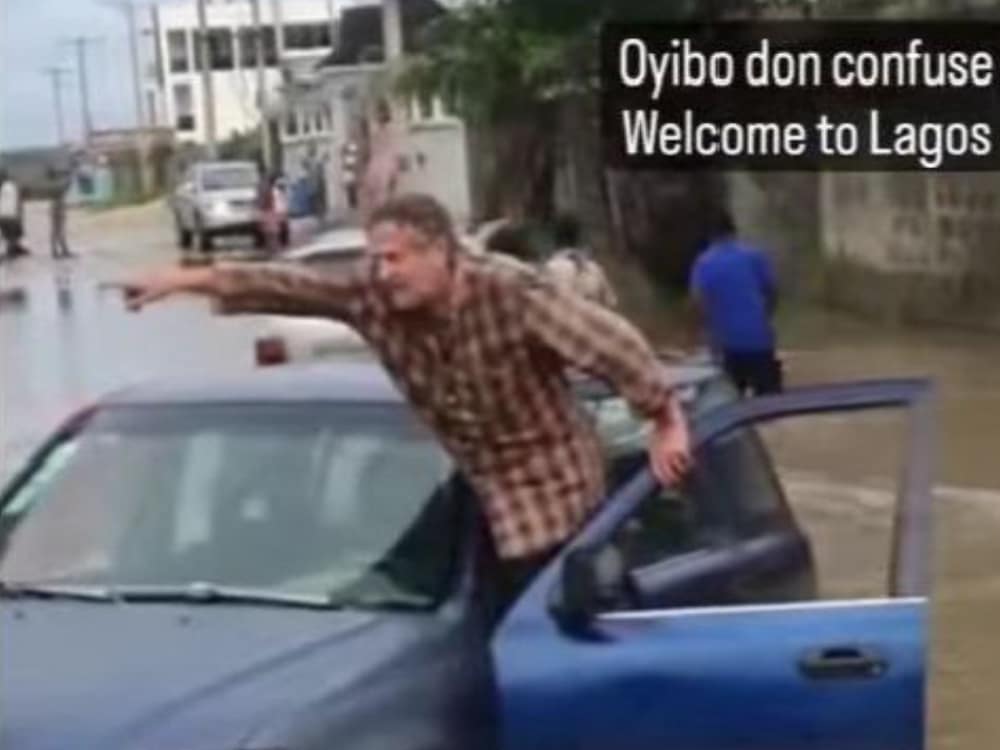 Despite their initial amusement, the boys ultimately agreed to assist the stranded man, charging him a fee of N50,000 for their rescue efforts.
Eyewitnesses reported that the white man's vehicle had become stuck in a ditch, leaving him unable to continue his journey.
As he stood by his immobilized vehicle, the distress on his face was evident.
Sensing an opportunity to lighten the situation, the lads who happened to be nearby decided to add a touch of humor to their rescue mission.
The white man, clearly frustrated by his predicament, shouted in anger,
"Why are you treating me like this in my life?"
However, his exasperated outburst only seemed to amuse the boys further.
They continued to jest at his expense, finding his reaction entertaining.
Despite the lighthearted mockery, the boys ultimately agreed to lend a hand and assist the stranded individual.
See below;