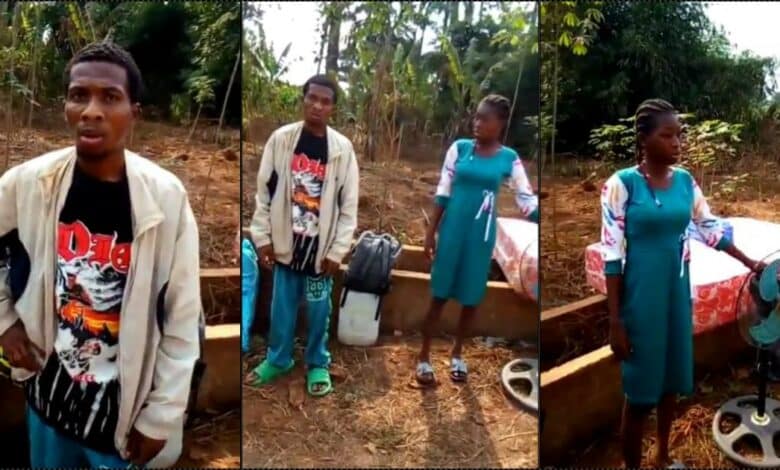 Brother and sister banished over alleged incest in Imo (Video)
brother and sister from the same family have been banished by the elders of the Lude community in Imo State for allegedly committing incest.
A video making rounds on social media captured the moment the siblings were escorted to the border of the town with a warning never to return.
The brother and his sister were said to be practising incest which goes against the laws of the land in their community.
The duo was escorted out of the neighbourhood by Akagu Security and set free to go anywhere they want far from their community's reach and its environs.
Watch the video below …