An intelligent Nigerian man has become a sensation on and off the internet after he emerged as the best graduating student from Ahmadu Bello University, ABU, in Zaria.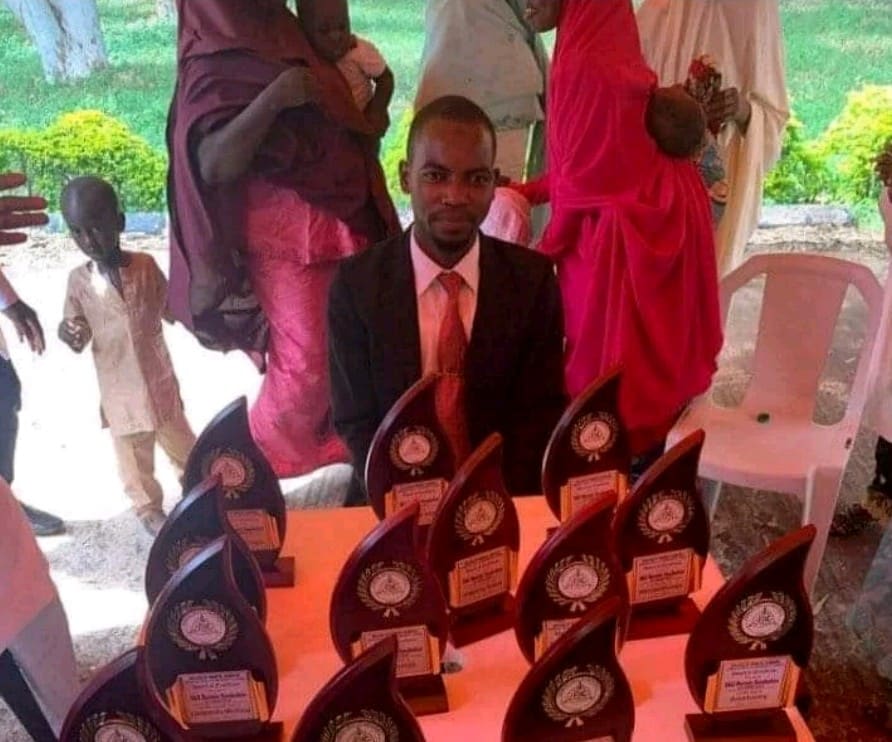 Sale Muhammed Dandashire, is the best graduating medical student 2019, ABU Medical School, Zaria and that's just one of the many titles he's amassed.
He also emerged the Best in physiology, best in Surgery, best in Haematology, best in Anatomy, best in Hustopathology, best in project, best in biochemistry, best in chemical pathology.
In a photo from his induction ceremony, he's seen posing with the 13 awards he won after emerging best in all the medical school subjects.