Entertainment News
"Best decision ever made" – Actor Roxy Antax says as he is joined in marital union to his wife
Nollywood actor Roxy Antak Edem ties the knot with the love of his life as they become husband and wife.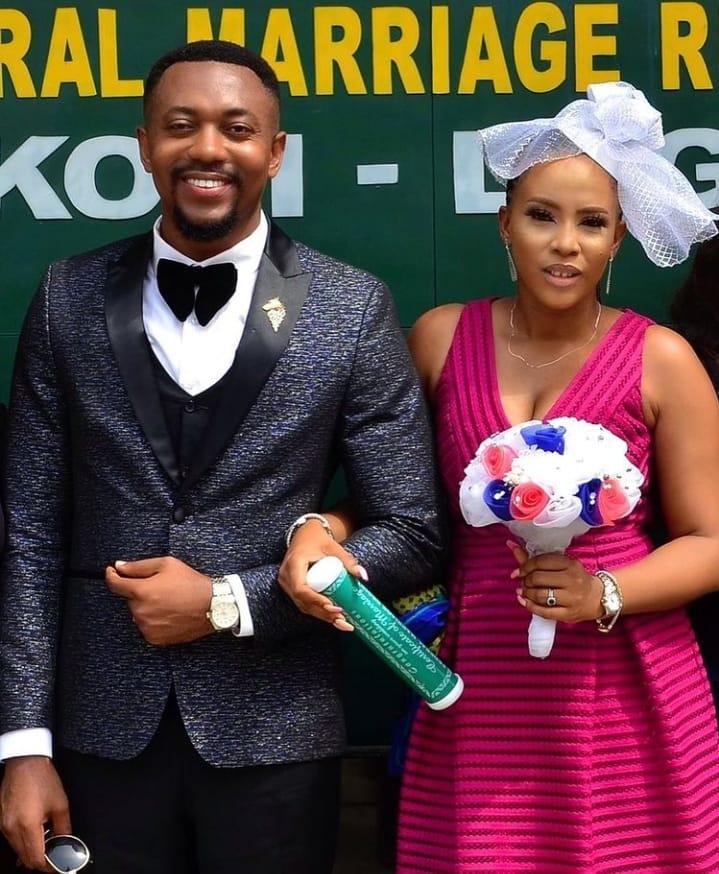 Roxy Antak took to his Instagram page to share the pictures of him and his wife at the Federal Marriage Registry, Ikoyi, Lagos state where they've been legally joined in matrimony as husband and wife.
According to him, this is the best decision ever made in his entire life as he addressed her as his buddy, wife, Best friend, prayer, partner, and wife.
In his words;
"The best decision I ever made in my entire life is going on bended knees, holding your beautiful hands, with tears in my eyes, asking you to be my life buddy, my confidant, my best friend, my prayer partner, my Wife and my Queen .
I love you with every single nerve in my body, every single drop of blood in my veins and every single corner of my heart.
I will protect you with my life even till my very last breath, i will comfort you at all times, provide for you before I provide for my self, i will always be your most loving human, soulmate and husband.
I will always be your KING .4 I LOVE YOU WIFEY."