A beautiful lady has told an inspiring story on how to overcome disappointments after bagging a near First Class degree in Mathematics.
According to Tobi George, she lost her job in pursuit of a First Class degree in Mathematics but couldn't earn it.
She said she questioned God on why He would bring her all the way from 4.2, 4.3, to 4.4 and "so close", only to leave her while at the verge of making a First Class (4.5 CGPA).
Some social media users have lauded her to have even bagged a powerful Second Class Upper degree in a course perceived by many to be a "difficult course of study".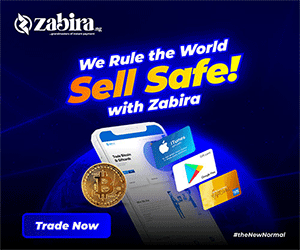 She has now written an inspiring story of how she overcame the heartbreaking disappointment. Read her full story below;
"I finally mustered strength to do this after so long.
I'm sharing my graduation story. I hope it strengthens and inspires someone out there.
I went through every single phase: Denial, Anger and then final Acceptance.
I didn't realize until then how so much of my self worth was tied to my grades. I remember asking God, why didn't you just leave me on a 4.2 or 4.3? Why did you bring me so close to leave me here?
I had to quit my job cause I was losing it and I remember how dark those moments were.
Then something changed, I listened to a podcast by @sam_adeyemi titled "Gratitude, the ultimate attitude". He talked about how we often tie so much of our identity to the things we don't have.
He said despite the amount of goodness that was in the Garden of Eden, somehow Eve tied her identity to that one tree they were not allowed to eat and it became so much of a problem that she lost focus of all the other amazing fruits that they had.
The very one fruit that she couldn't eat became a problem and her focus.
And right there and then, I realized I had so much to be grateful for, I had so much to celebrate. I was graduating with a whole degree in Mathematics as the outgoing president of my department.
I looked inward and I started to list every single thing I had that was worth celebrating and after doing this, I genuinely could not understand how despite all these things I had, somehow the one very thing I didn't have became a problem that cost me my job and my sound mind.
And I just want to speak to the mind of those very few people who didn't get what they wanted, maybe you didn't graduate with the grade you desire or you're not even graduating at all this year and you're starting to doubt and question your worth, please look inward.
First thing first, you are not defined by your grades or the year you graduate. Choose to celebrate the littlest thing about yourself and remove your focus from the things you don't have which most times you don't even have a control over.
I'm super grateful for my family and the amazing friends God put in my life. I can't even start to call names. Thank you allRed heart
That being said your girl is officially a mathematician."
As she bags a near first class degree in Mathematics, below is the post the lady made on Twitter;
I finally mustered strength to do this after so long.
I'm sharing my graduation story. I hope it strengthens and inspires someone out there🎓 pic.twitter.com/5GDK86UwqS

— Tobi (@thetobigeorge) September 1, 2020