BBNaija
#BBNaija: Maria and Whitemoney gets into heated argument, as he insists that he had prior knowledge about the wild cards identity (Video)
Whitemoney has insisted that he had prior knowledge about the identity of the wild cards before it was revealed yesterday, Sunday 1st August.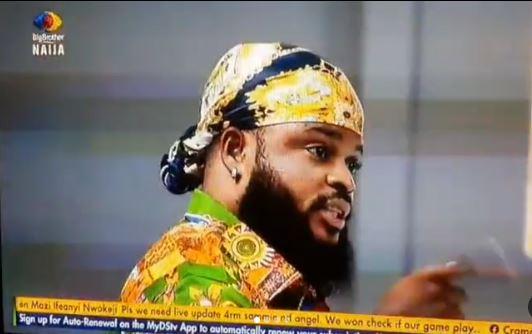 This claims however didn't go down well with Maria as she insists that his assumption and prediction were instinct-based.
Whitemoney speaking confidently claimed that it wasn't about his intuitions, but he knew right from the start. This however resulted in an altercation between Maria and Whitemoney.
Read the narrative of the Instagram blogger, Lamagists below:
So since the wild card revelation happened, White Money had been telling people that he knew about Maria and Pere being the wild card since a while back. And somehow wanted to be accorded the accolades we thought he deserved. Until he had a confrontation with Maria about him figuring them out and she kept insisting that he didn't figure it out but it was handed over to him.
We didn't understand this, although I had felt that she had told him when they were still friends but there was no way to confirm this because Kayode didn't show this to us.
Maria got upset and told him that the one thing she didn't like in any kind of friendship or relationship with people is dishonesty.
So fast forward to today, Maria asked White Money why he was giving her an attitude and one thing led to another and happened.
In the video, Maria had mentioned that she didn't want to bring up the truth about how he really got to know because that would lead to a straight up disqualification for the both of them…
So what could this mean? Could it mean that Maria told White Money about them being the wildcard? Remember that both Pere and Maria told Biggie that White Money could guess them right.
Why would they both think that White Money knew about them?
Could this be the real reason White Money didn't tell the remaining housemates? Because this could lead to his disqualification as well?
Maria also said that he had been giving her an attitude since he knew she was the wild card."
Watch the video below:
https://www.instagram.com/p/CSE6MiPtm-t/?utm_source=ig_web_copy_link
https://www.instagram.com/p/CSE7QDxtpQY/?utm_source=ig_web_copy_link