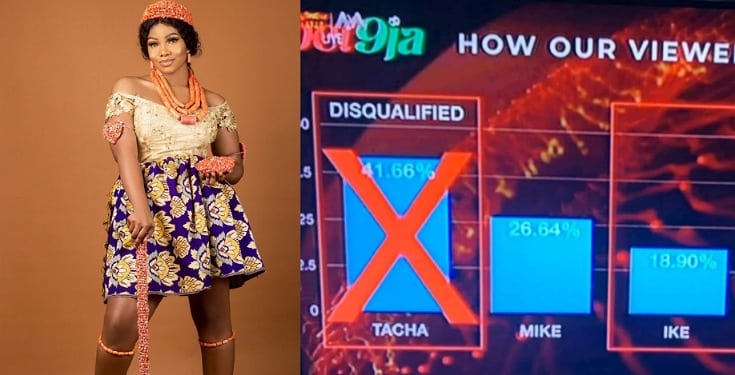 Following the eviction last night, the Big Brother voting poll was made public and this revealed the huge gap between Tacha's votes and the votes of other housemates put up for eviction.
Tacha's management, took to her official Instagram page to share the results and appreciate titans for voting ;
"THANK YOU TO ALL TITANS WORLDWIDE!!
From anywhere you all took out money to VOTE for TACHA. Tacha remains a WINNER .
God bless you all TITANS! We sincerely appreciate you all
GOD BLESS YOU BOUNTIFULLY . (Management)".
READ ALSO: BBNaija: Esther reveals likely winner of Big Brother show

Reacting to the polls, many celebrities have spoken up, hinting that BBNaija knew Tacha would win hence they hatched the plot to get her disqualified.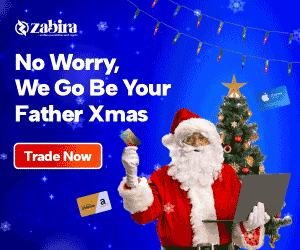 jaruma_empire wrote ;
'They knew you were going to win the show!'
Peter Okoye wrote ;
'Already a Star real Winner'

Benson Okonkwo wrote ;
'oh God i said it i saw it in my dream.. Sincerely family lets be human Think about this before you reply me or type or say a word to someone say no to cyber bullying its hurts lets be nice lovers… This is just a game BBN4.. Ask your self how this young lady will feel when she sees all this abusive comments on her page… You can send a DM to her to correct her its better and safe… Forgive please and forget Dont get me twisted …I have gotten lots of insults and all for no just reasons i only asked if am to make a tatoo of tachas face to pepper our hatters could be permanent of temporal.. back then… and my fellow titans said i have shown enough love already and dont need one…
I said ok had a dream and it did not come to pass well God knows best you see in this life please dont be quick to judge this young lady here is still growing and is bound to make mistakes word and apportioning blames now is not the best solution doh ..cast the first stone if your free from sin..
Queen Tacha has erred all her apologies and has learned her lessons and we have forgiven because no body is actually perfect we all have our flaws in life may almighty God guide and protect you and may you get everything good life has to offer you today and always move and excel we love you regardless @symply_tacha its well… Queen T…..I rest my case.. take care… Queen is our winner'