The Big Brother Naija 2019 show may have come and gone but it has left a slew of celebrities in its wake. In the days following the reality tv show that held millions glued to their screen, we have seen the former BBN housemates bask in varying light of stardom.
However, one name that seems to stand out amongst the other former housemates is Tacha, also known as Symply Tacha.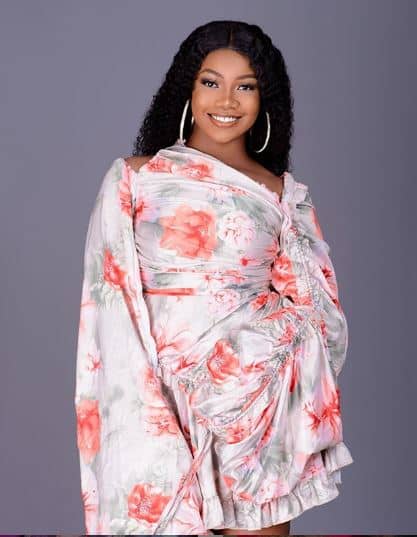 Arguably the most controversial housemate at this year's edition of the show, Tacha exited the house barely ten days to the end of the show. Tacha received her third strike in the Big Brother house and was unceremoniously disqualified for an altercation with the eventual winner, Mercy. While Tacha exited the house, Mercy was issued with two strikes for her involvement in the altercation.
Following the end of her journey in the race towards the grand prize of 60 million, the 23-year-old Rivers state indigene (self-acclaimed Port Harcourt's first daughter) has found herself under new management.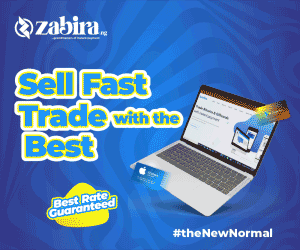 Having had a trail of negativity trail her stint in the Big Brother House, the first job of her management seem to be to redeem and rebrand her public image. They seem to be in a hurry to cut to the chase while at it.
Tacha is being managed by Tunji Ibrahim Balogun popularly known as Tee Billz, former manager and ex-husband of Afropop star Tiwa Savage. During the course of the show, Tee Billz expressed his intention of managing her. On the day Tacha left the house, Tee Billz posted: "No be joke I will make Tacha the biggest brand out of Africa…. Bigger than Big Brother itself! Tacha is the Kim K of Africa!!! #NoCap pls connect me with her I want to be her Business manager"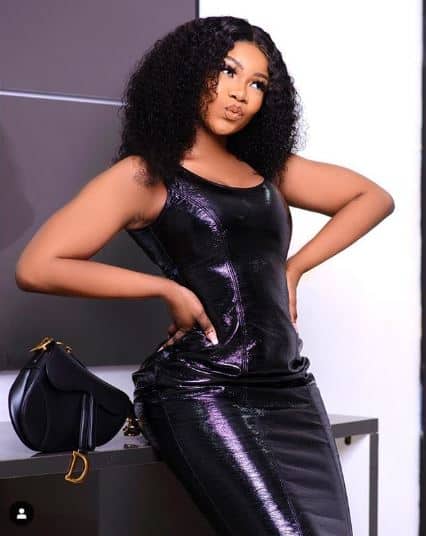 And with that mission statement, Tee Billz's firm BillzVision set out to make a diamond out of coal.
First, all previous contents on Tacha's Instagram page were deleted. Then, there appeared an emotional letter addressed to the last five contestants in the house Mercy, Mike, Seyi, Frodd and Omashola. In the letter, Tacha expressed in words unlike those associated with her, her wishes for the top five.
In an interview with Cool FM, her first since leaving the show, Tacha displayed a never before seen character. She simply circumvented questions that would have recalled the personality her fans associated with her.
There is hardly a day that goes by without a Tacha based trend on Twitter, so much so that it appears like propaganda.
But what exactly is the aim of these aggressive PR moves?
Noteworthy is the fact Kim Kardashian, who TeeBillz intends to model Tacha after is a success story of how one can rise from the ashes of unsavoury scandals and controversy into marketable stardom.
Tacha isn't your girl next door with a pristine image. Even as a BBN housemate, she polarised opinions with her attitude and relationships with others. Before BBN, she has a sullied reputation.
It is, therefore, necessary for her management to rebuild her public image and cast her in a good light. This is necessary so as to position her for brands who might want to associate themselves with her image and teeming fans. And Twitter has been the go-to platform for her handlers.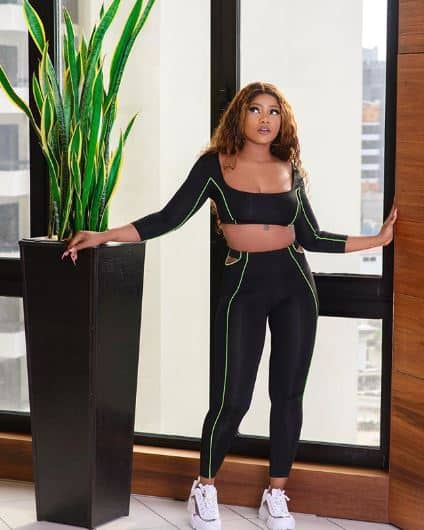 The platform is awash with a flurry of hashtags in Tacha's name. Today it is #NatachaAkide, yesterday it was #GodQualifiedTacha and #OnlyTachaCan the day before. Her management is relentless in its bid to make her "the biggest brand out of Africa".
But can Teebillz achieve this feat with Tacha?
The artiste manager had previously managed Tiwa Savage with whom he co-founded 323 Entertainment, a record label that signed indigenous rapper CDQ who later left less than a year.
***
Source: TheGuardian