#BBNaija All Stars: "She can't win again, it's not possible" – Cross vows to stop winner of 'Pepper dem', Mercy Eke from winning again (Video)
Cross, a contestant in the BBNaija Season 8 All Stars Edition Show, engaged in a discussion with a few fellow male housemates about strategies to prevent Mercy Eke, the winner of the 'Pepper Dem' season, from winning the show once again.
Cross revealed this during a strategy session with Soma and Neo on Tuesday night.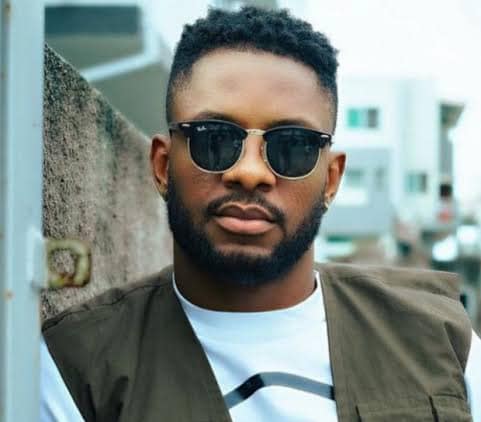 He suggested that creating a clash between Mercy and CeeC would be a way to divide their respective fan bases.
Cross said, "Next week, we need to play the game because some people can't simply laugh their way to the finals."
Soma asked, "What if Mercy is the last girl standing? She'll win, won't she?"
Cross responded, "It's not possible because everybody's fanbase will come together to make sure she doesn't win. She can't win again, it's not possible. We need Mercy Eke and Ceec to clash so we can divide the fanbase."
Numerous concerned viewers who watched the clip have flocked to the post's comment section to express their opinions about the discussion about the female housemate.
See some reactions below: 
@asmynkaita: "But why are they concern about Mercy,is she the only winner in the house? As in nobody is talking about white money not winning." 
@Maroplus2: "A prayer for MERCY EKE. Arise O God of Mercy and let her enemies be scattered,let them be as chaff before the wind and let everlasting confusion be their portion Amennnnn." 
@Loveth06872383: "God will shame all of them one by one the prayer of the poor people, that mercy has helped that's her all out with prayers Will come tru for her come rain come shine she will win the money with no struggle." 
@Bone_Straightt: "The so called "biggest" fanbase of a certain disqualified housemates during her season didn't stop her from winning. Who God has ordained, no one can destroy Amen." 
@marelequality: "Cross mentality is exactly how the viewers here think, they hate that girl bcz they hate the idea of her winning again." 
@symplyife09: "But my question is why did biggie call Mercy back when they know that they don't want her to win??? Cos I'm really sad right now, this people can harm mercy at any given time, God my heart is heavy." 
WATCH THE VIDEO BELOW:
Soma: What if Mercy is the last girl standing, she'll win

Cross: it's not possible cuz everybody's fanbase will come together to make sure she doesn't win. She can't win again, it's not possible. We need Mercy Eke and Ceec to clash so we can divide the fanbase
🎥: @BBNaija… pic.twitter.com/Yej0lGnYPg

— Anyanime (@niimeofficial) September 6, 2023