Anita Joseph and MC Galaxy have stormed the computer village with dedicated fans of Mercy to campaign for her to emerge as the winner of BBNaija 2019.

Anita and MC Galaxy took to the streets of Ikeja sharing recharge cards so fans of Mercy could vote for her.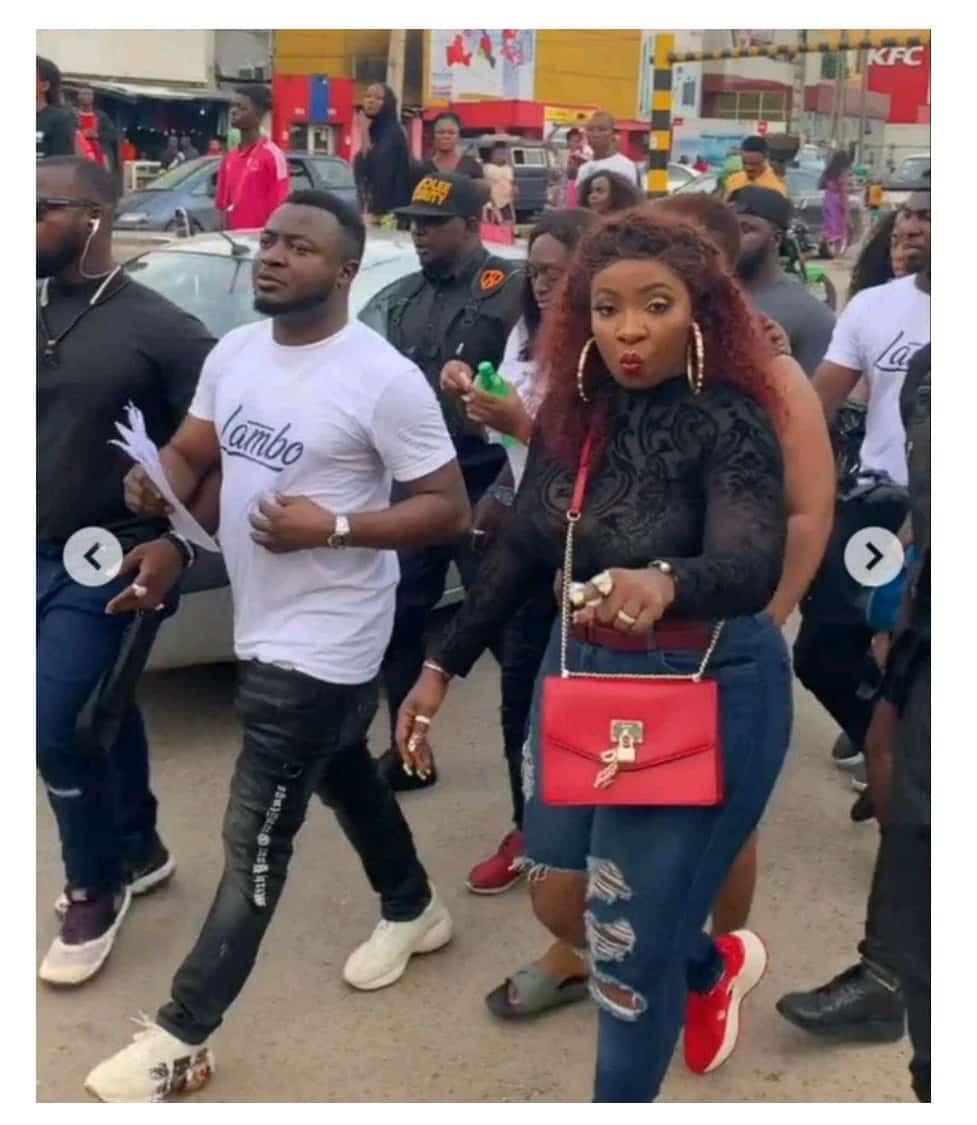 From the pictures, some of the fans who campaigned with them could be seen wearing T-shirts with 'Lambo' written on it, a slogan often used by Mercy.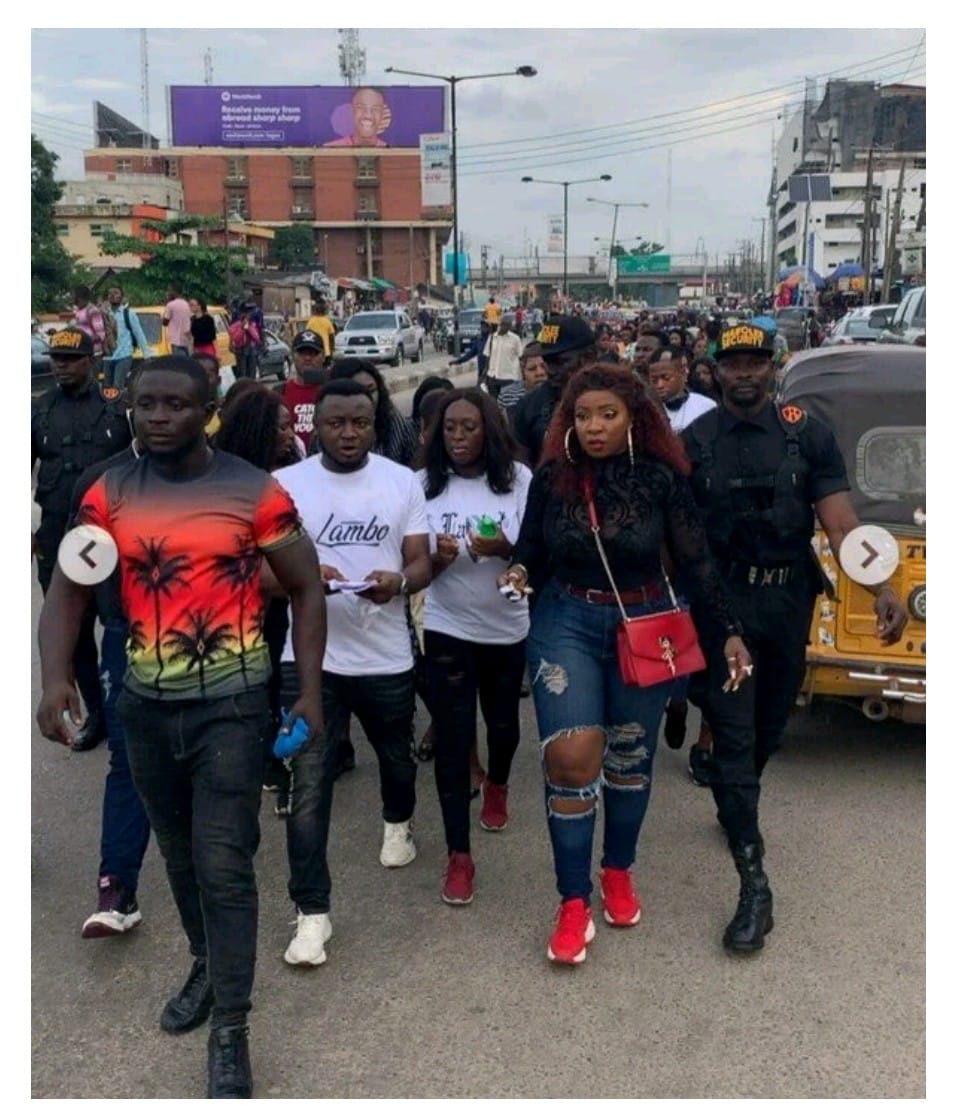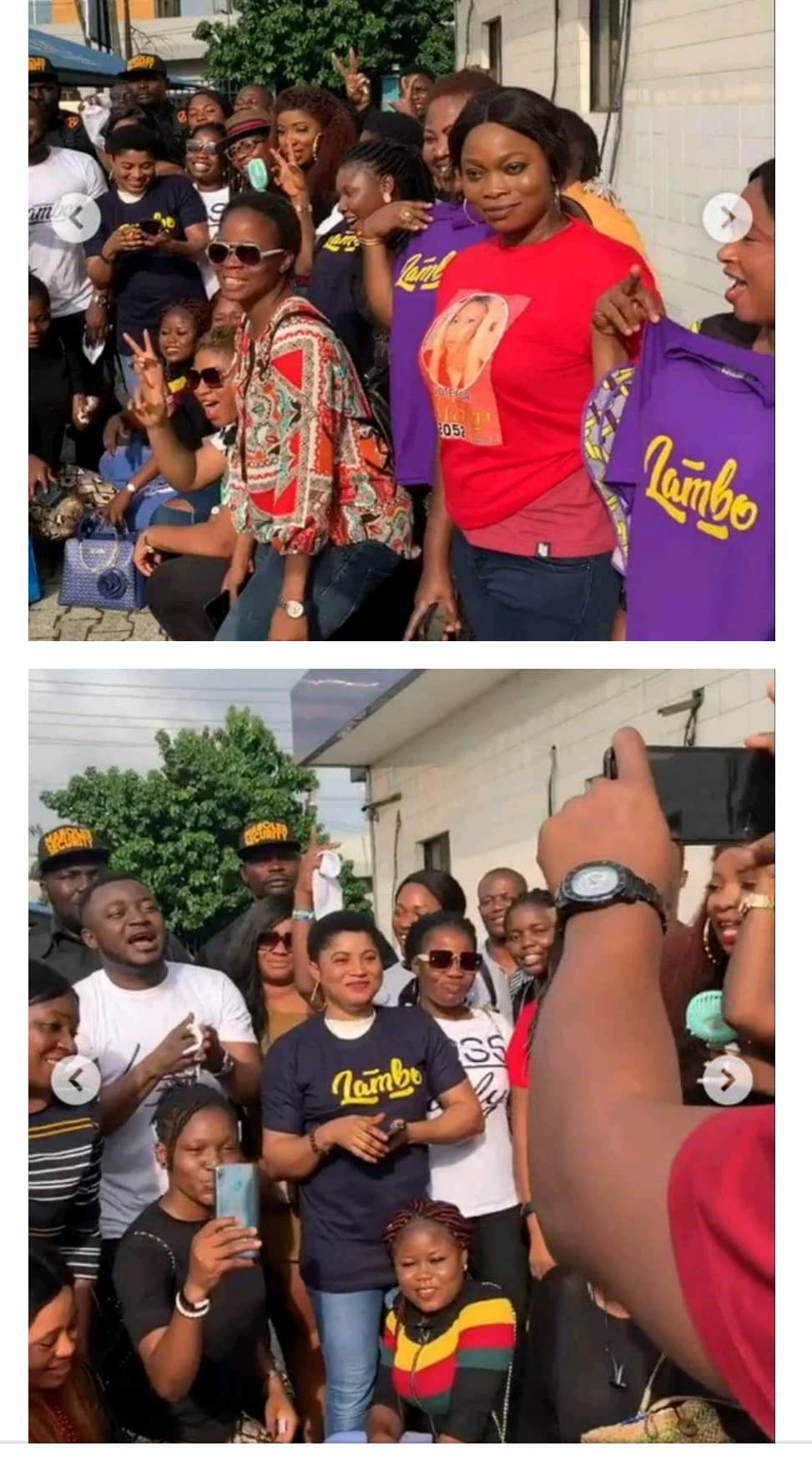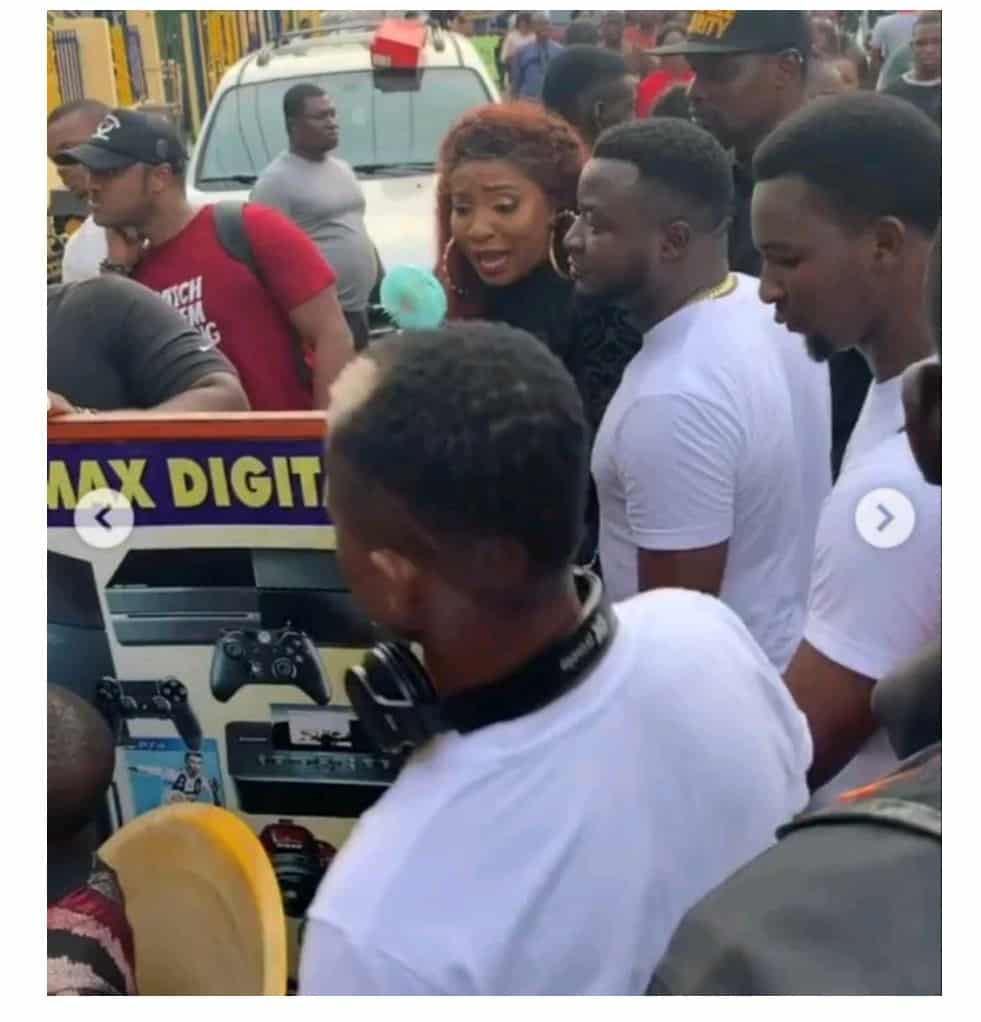 Meanwhile, Mercy has revealed that she actually wanted to see her former rival in the house, Tacha, make it to the finals of the BBNaija reality TV show.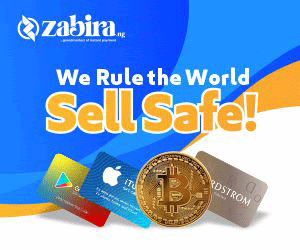 ALSO READ: Mercy's fan troll MC Galaxy after he allegedly hijacked her account
Despite the bitter words the both of them said against each other, Mercy stated that she had always like Tacha from day one.
She also expressed sadness that things turned foul between the both of them.
Mercy said: "Tacha does not know but I liked her from day one in BBNaija house, Biggie and some people know I've never seen her as a problem".
"I actually wanted to see her in the finals but things went that way.
"Tacha is one of those people you like deep down in your heart without other people knowing, I actually wanted to see her in the finals but what happened just made it impossible.
"We both lost our tempers, did not think deeply and take precautions."
Mercy is currently the last woman standing in the Big Brother house and stands the chance of walking away with the N60million prize money.