Barcelona have reached the quarter-finals for the 13th season running after a first-half blitz ended Napoli's hopes.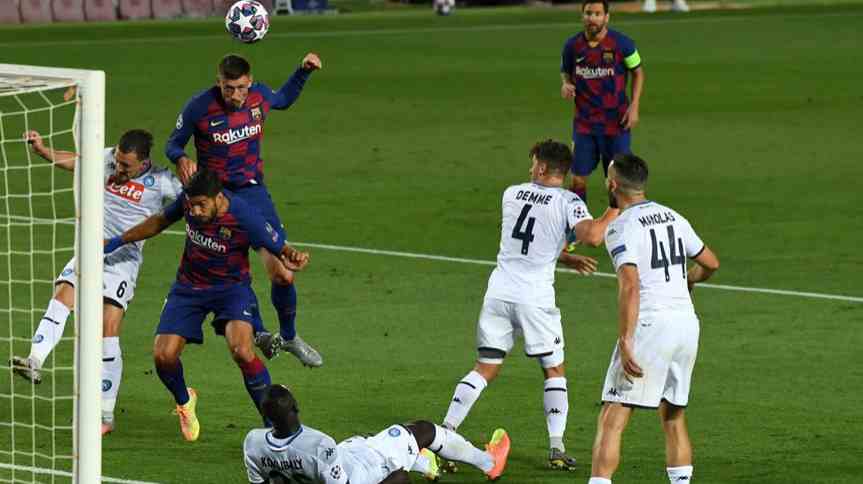 Barcelona had an early scare – Dries Mertens hitting outside of post with the whistle for kick-off still ringing in the ears – but from the moment Clément Lenglet headed in the opener it was one-way traffic until just before the break. As Barça went through the gears, Napoli were stuck in reverse.
Lionel Messi somehow squeezed in a second after a sensational run, and had another chalked off before earning a penalty. As the No10 received treatment, Luis Suárez did a satisfactory impression of his team-mate from the spot as he found the top corner.
In a frantic end to the first half, Lorenzo Insigne struck back with a penalty of his own. Napoli gamely sought a comeback after the restart, with Hirving Lozano's late header against the upright the closest they came. The damage had been done.