Auchi Poly students left lecturer smiling and speechless as they surprise him with gifts on his birthday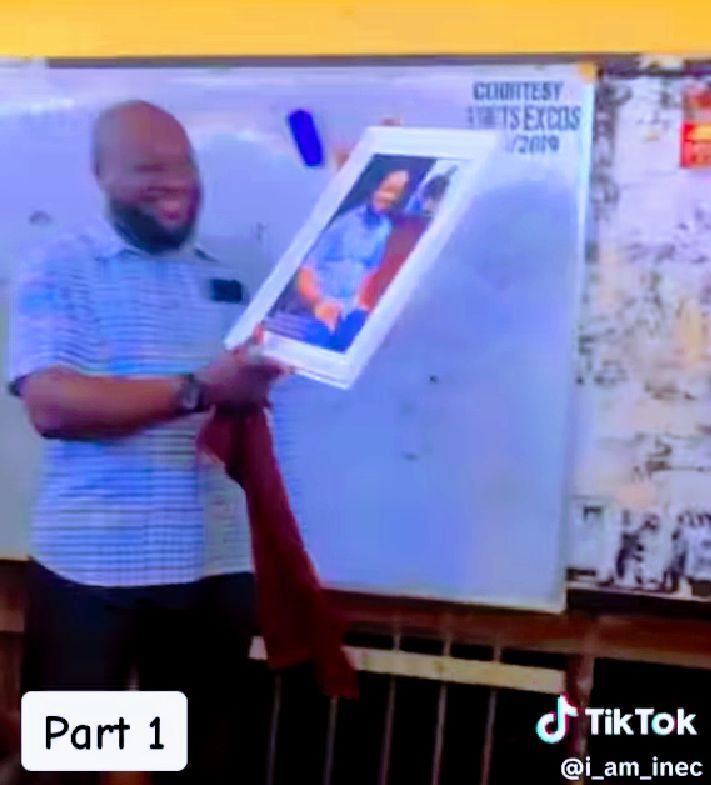 In a heartwarming display of gratitude and affection, students of Auchi Polytechnic surprised their lecturer in class on his birthday.
A video capturing the moment shows the students singing and cheering their lecturer on, as he smiled in response to their affectionate display.
The lecturer was visibly moved as the students continued to shower him with attention, and he graciously accepted the gifts that they presented to him.
The video has since gone viral, with many people expressing their admiration for the students' kind gesture.
The act of appreciation by the students is a testament to the positive impact that educators have on their students, and the bond that can form between them.
As we celebrate our educators and their contributions to our lives, this video serves as a reminder that a little bit of kindness and appreciation can go a long way in brightening someone's day.
See the heartwarming video below;