"At the expense of another human's life?" – Netizens lambast Reno Omokri as he reveals what he'd do if it were his child that needs an organ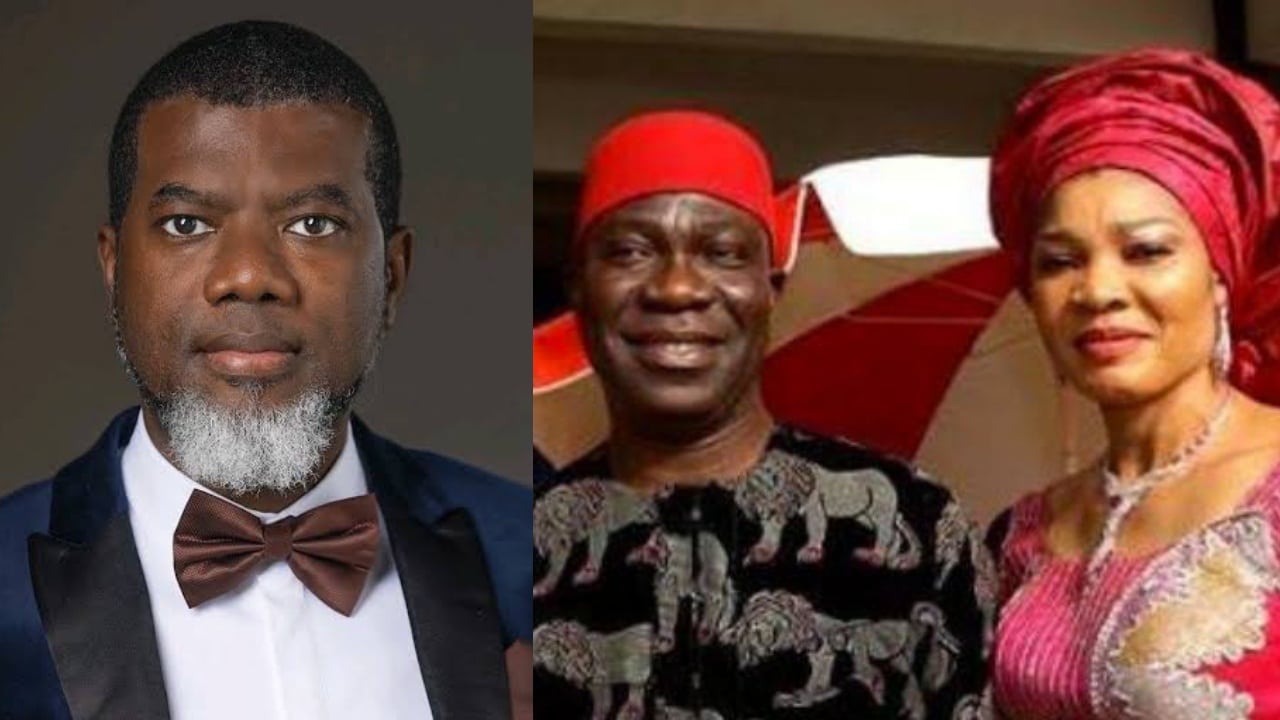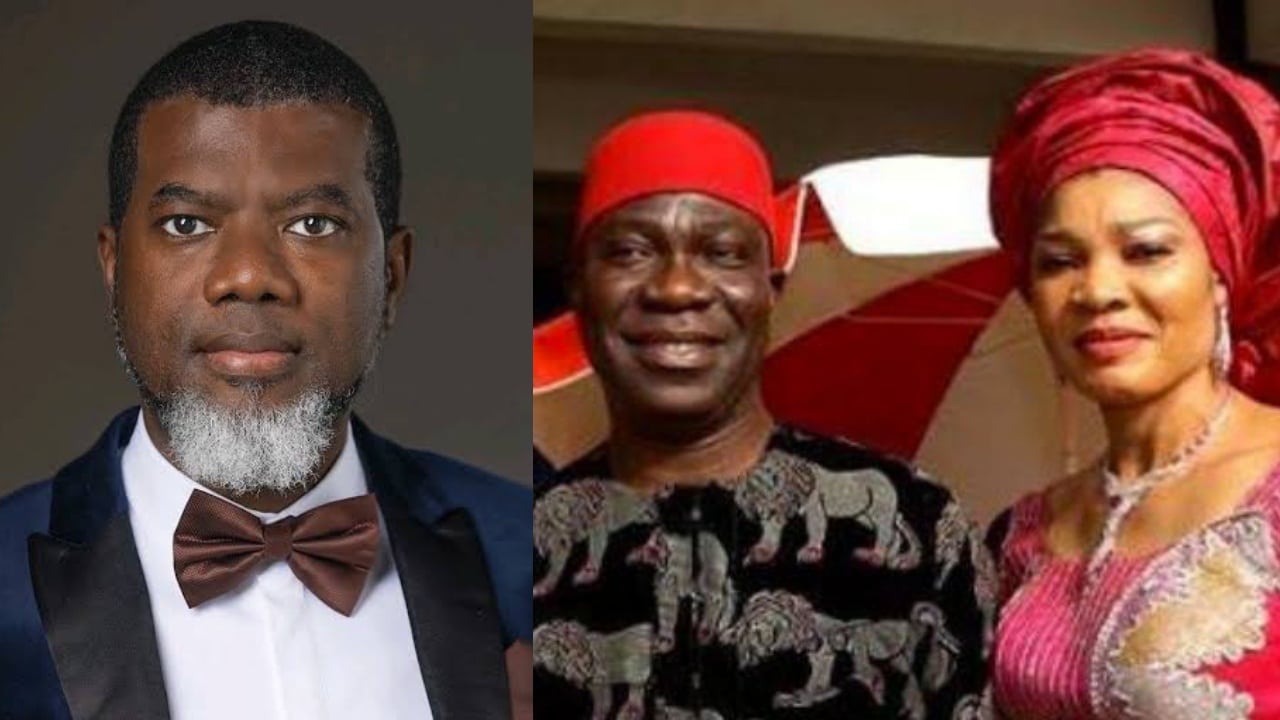 Controversial political commentator, Reno Omokri has been lambasted over recent revelation.
The human rights activist, reacting to the news of the Ekweremadu's organ haarvestiing saga, stated that if it were his kid who needed an organ, he'd bend the rules for their sake.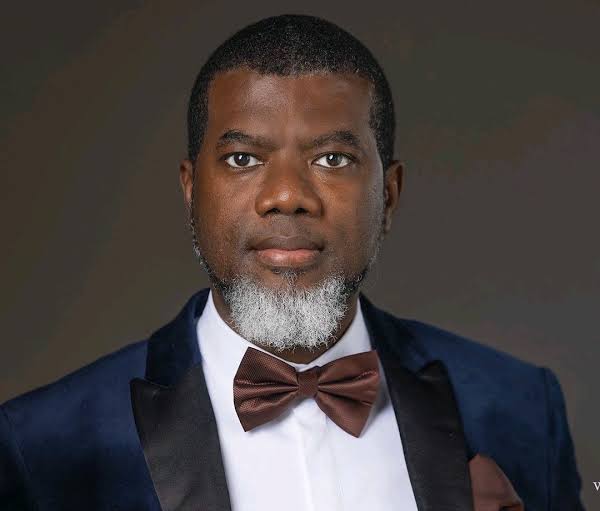 According to him, if his child were to be in desperate need of a donor and he and his wife aren't a match for the kid, he'd pay a willing adult to donate his organ.
In his words:.
"If any of my children need organs to save their life, (God forbid), and my wife and i are not a match, I will do anything legally possible to get them a match, including paying a willing adult to donate their organ to them.
And even that 'legally' is qualified. If my child is dying and I can bend the rules to save their life, what would I do? Perhaps I can't answer that question here.
Majority of the people that are active on social media are young adults who do not have children. So, they don't know the lengths to which love for your children can drive you. That is why they are spilling and spreading vitriol against people who are in a state of grief. I empathise greatly with the Ekweremadus and hope fort their vindication and continue to wish Ike Ekweremadu well. May God be with them, in Christ's Name."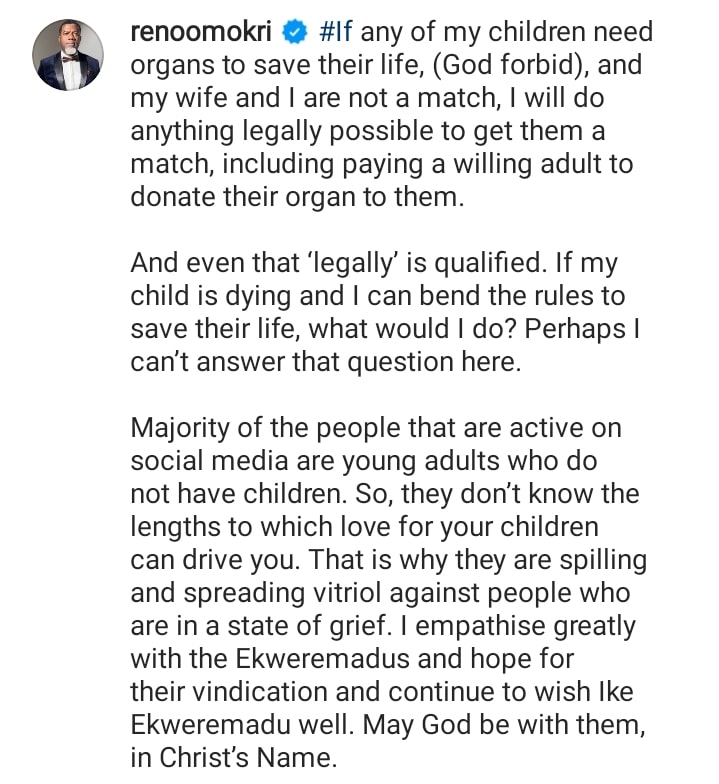 Netizens have criticized what he said;
sleekjk2 wrote: "Oh really? The love for your child would drive u to endanger the life of another person's child? Wow!!!"
wendy_adamma wrote: " Ahh At the expense of another human's life? What happened to your own kidney?"