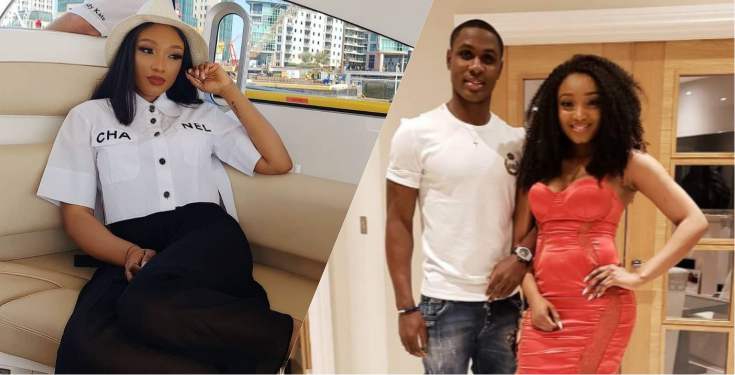 Entertainment News
"Ask Google or Siri" – Odion Ighalo's wife to fans asking about her marital status after changing name
Sonia Ighalo, wife of a popular professional footballer, Odion Ighalo has disregarded questions involving her marital status.
This is coming after the mother of three changed her Instagram handle from @sjighalo24 to @desuwa30.
In a recent question and answer session on Instagram, Sonia took the time to put respective followers in their places after asking about her marital status.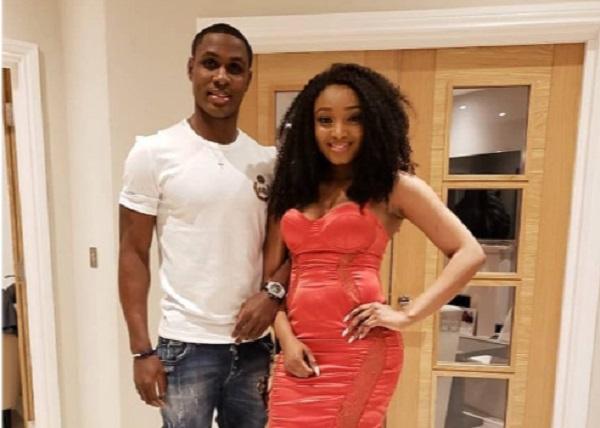 A fan asked, "Are you still with your husband?"
"how abt u mind. ur MF business mate? *Y'all stop asking about my private Pls! Fine i know as a public figure everybody wanna know whats going on… but this 2021 lets try as such as we can, to respect other people's privacy.. and concentrate more on how to fight the ongoing pandemic.
*Papa didnt come out to say anything… *I didnt say anything… So until( then, Forever Y' all REMAIN SILENT thank you! remember to always wear ur mask, wash and sanitize ur hands Love and light darling."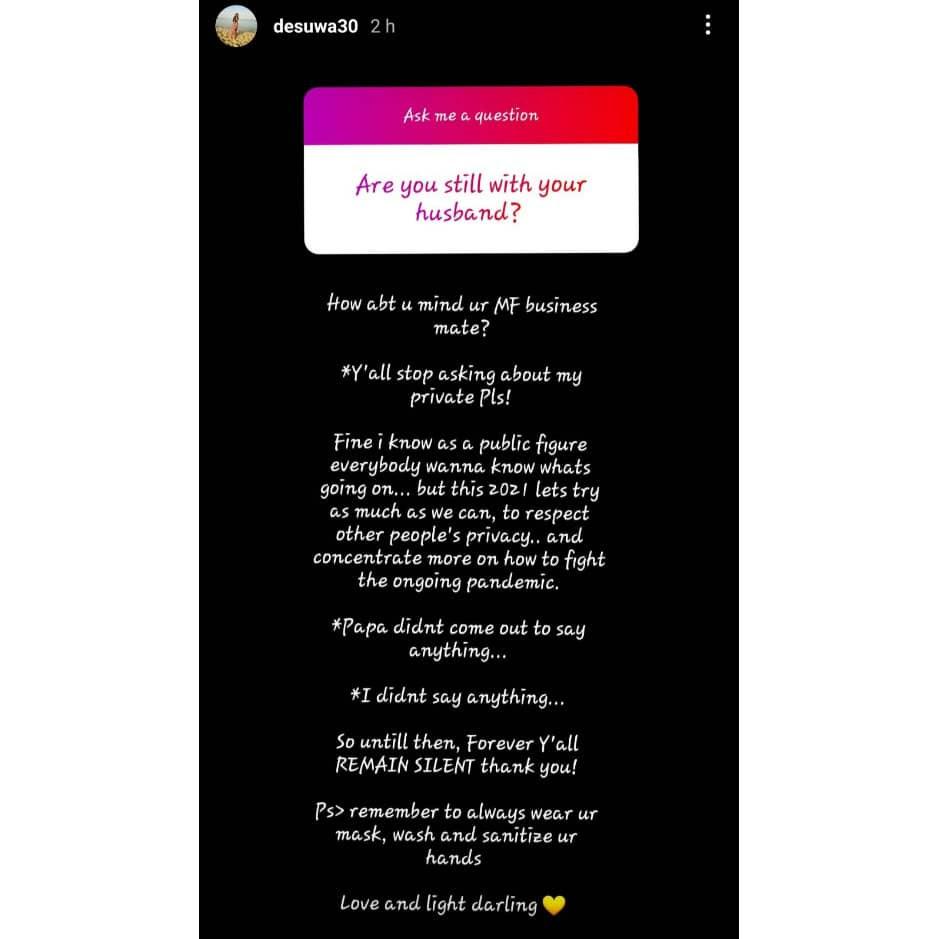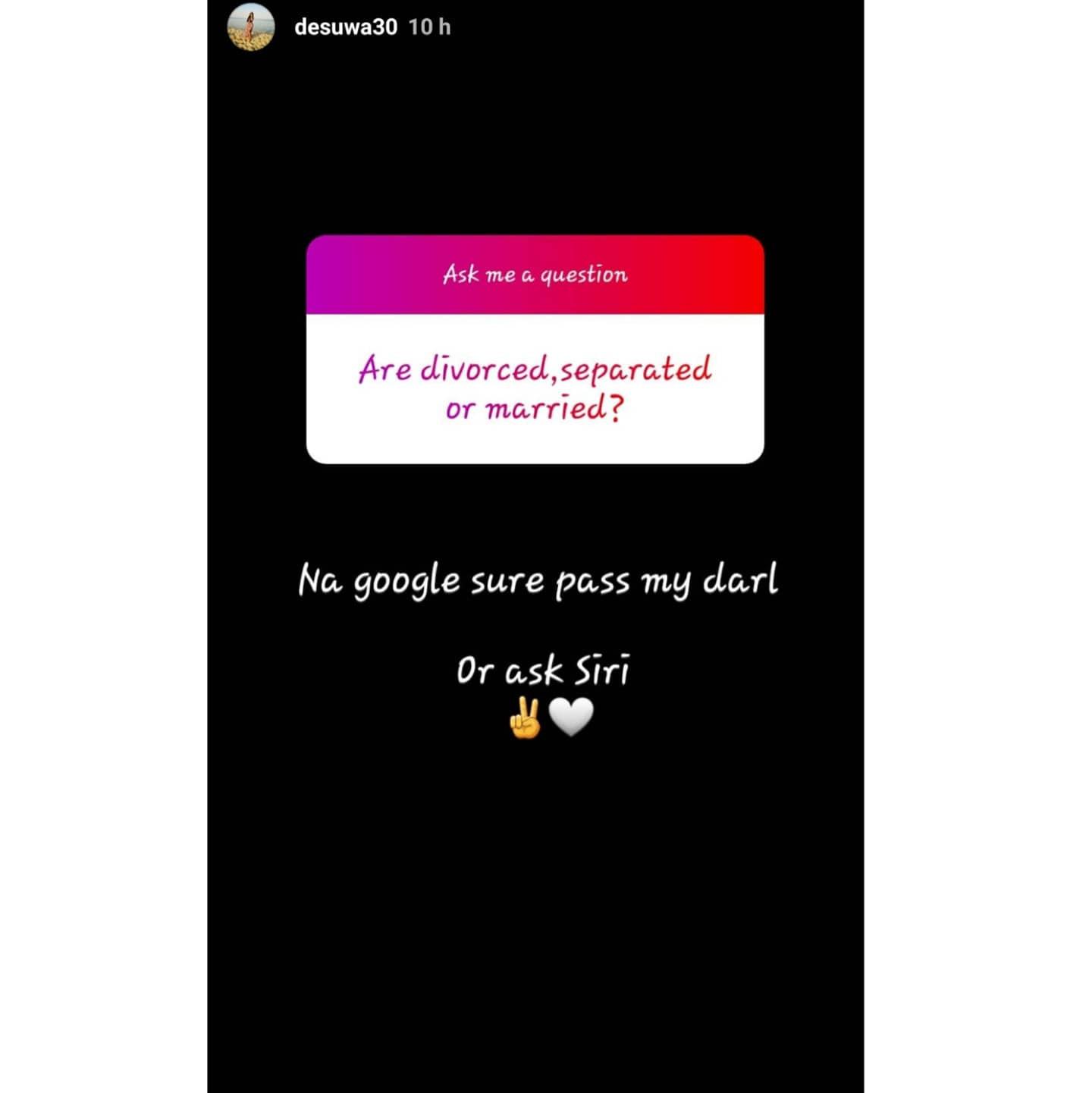 In another question, a fan asked if she is with Odion Ighalo in Manchester, England; Sonia responded with a picture of her daughter and the Manchester United striker adding that they are based in London.