Angel Smith shows off new tattoo, explains meaning behind the ink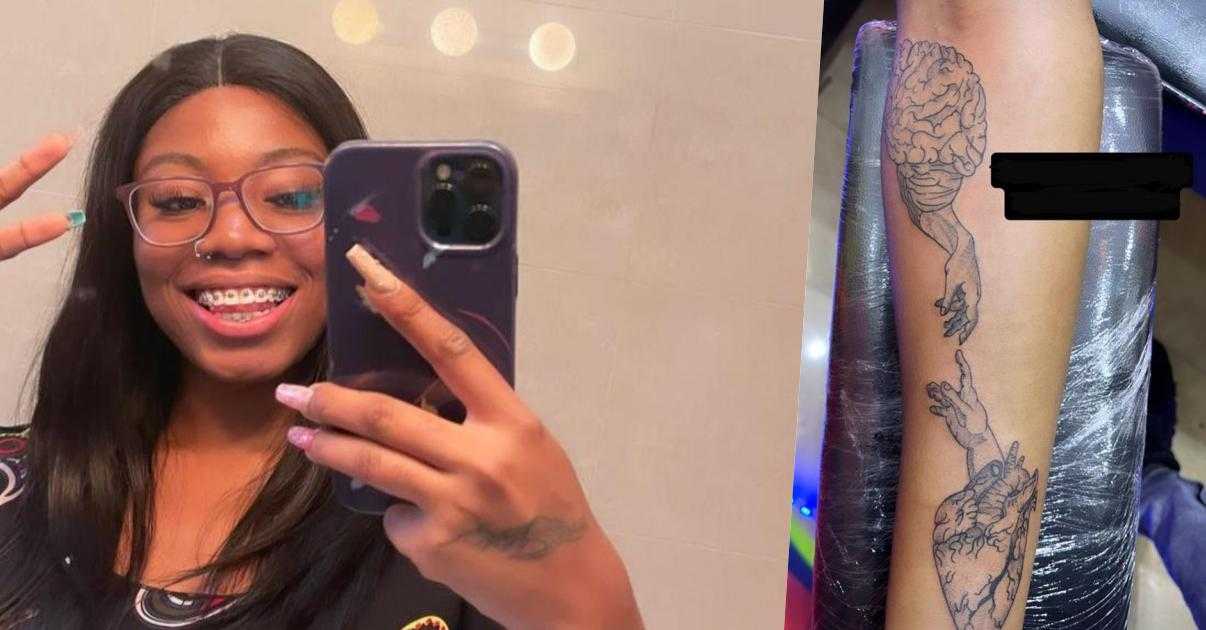 Popular reality star, Angel Smith, shows off her newly acquired tattoo, one which she attributes its meaning to feminine power.
According to the brand influencer who got braces for her teeth the same day as the tattoo inked a brain and a heart both having arms of their own reaching for one another.
In response to a curious fan on the new tattoo, Angel Smith noted that the inspiration for the tattoo struck from her personality of being more logical than emotional.
"To be fair; the other explanation to it is that with love, I'm always more logical than I am emotional;t hat's why the brain has more feminine hands; my ex's have usually been the ones that think with their heart;so you're not exactly wrong even though that's not the first meaning," she said.