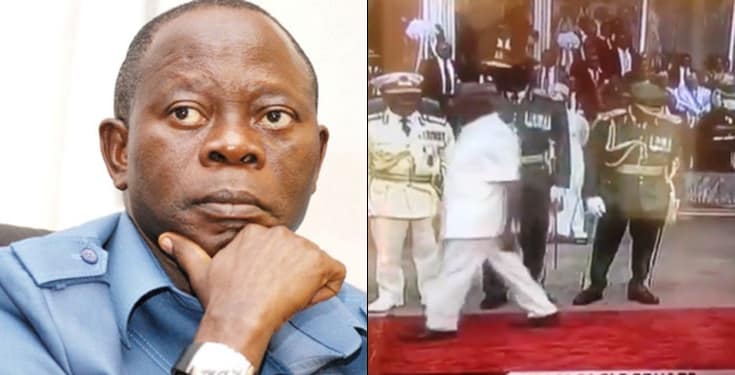 APC National chairman, Adams Oshiomole was sent away by security during the Presidential Inaguration in Abuja for breaking protocol.
See video below showing the moment military official went to question Adams Oshiomole for standing where he was and escorted him away from there as he was not meant to be there.
APC National Chairman, Adams Oshiomole being chased away by Security for breaching protocol at Presidential Inauguration in Abuja.
pic.twitter.com/E7UEVdKT3D

— #BBNaija Laila Ijeoma (@LailaIjeoma) May 29, 2019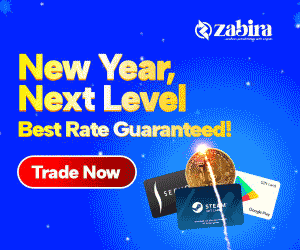 The inaguration ceremony is currently being held at Eagles square, Abuja.
Buhari has been sworn into office as the President of Nigeria for his second tenure alongside his VP Osibanjo. Watch the video of Buhari swearing in here.
President Muhammadu Buhari and Vice President Yemi Osinbajo were sworn in moments ago at the venue where lots of dignitaries from different parts of the world are seated. National Chairman of the All Progressives Congress, Adams Oshiomhole, National Leader of the party, Bola Tinubu, former Head of State, Yakubu Gowon and other dignitaries are also present at the venue.
Other dignitaries seated are the former Governor of Osun, Rauf Aregbesola, Governor Godwin Obaseki of Edo State, Governor Rotimi Akeredolu of Ondo State, outgoing governor of Zamfara State, Abdulaziz Yari, Governor Yahaya Bello of Kogi State, Governor Gboyega Oyetola of Osun State.