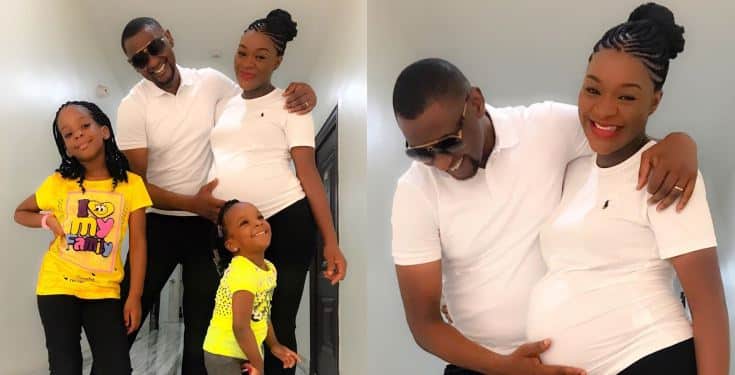 Chacha Eke and her husband are expecting their 3rd baby. The adorable couple shared cute family pictures showing her protudding bump and captioned it "God still blessing us…".
Chacha Eke Faani will be celebrating her 5th wedding anniversary to Austin Faani by next month.
The couple are blessed with two daughters Kairarachukwu Dior Faani and Kamara.
See the adorable photos below;