Shauna Rae, A 22-year-old woman who appears like an 8-year-old has opened up about her relationship struggles, as she explains people's perception of her.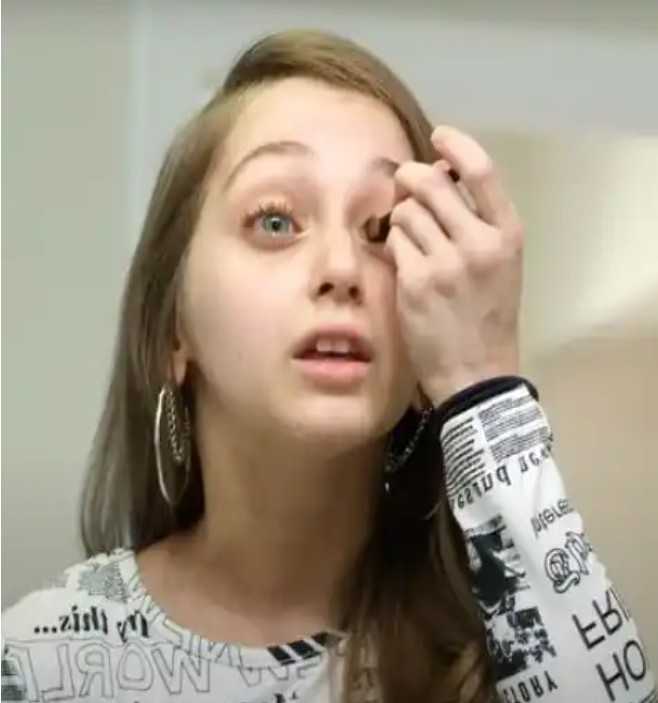 According to Shauna, she gets judged every time she appears like the adult she is, and often get responses like, "what is she doing?", "what is that kid doing?"
Meanwhile, her story explains that she survived a rare form of brain cancer when she was just six months old – but the side effects of the treatment stopped her growing normally.
Admitting that she attracts 'creeps' and 'idiots' with her childlike appearance, Shauna noted that it's really hard for her to get into her desired relationship.
Her childlike appearance has reportedly brought negative attention to her owing to the fact that strangers think she is a child trying to do adult things.
Her mother, Shauna Patty, speaking about her daughter's life and experiences, said:
"Shauna likes to dress up like any other 22-year-old girl, but we go out together and she gets look like 'oh wow, what is she doing?', 'what is that kid doing?'
"And then I get the looks of 'how could you let your child dress like this?"
Shauna added: "My mum has to explain that I'm old enough to make my own decisions and they don't believe her.
"They call her a liar. So that's not fun.
"I feel horrible for my mum because I don't have to deal with the backlash because they don't think it's appropriate to come up to the child to say these things.
"They think it's appropriate for them to come up to the mother, which isn't appropriate at all in my opinion.
"I started vaping to look older. I've always been attracted to edgy kind of lifestyle – tattoos, piercing, vaping.
"But doing anything adult-esque wasn't to show anybody that I'm an adult, it's to prove to myself that I am an adult.
"It makes me feel I am who I want to be."