Yung6ix's former DJ, Baddest DJ Timmy apologises to Akpororo three years after he called his wife a sex slave
Rapper, Yung6ix's former DJ, Baddest DJ Timmy, has finally apologised to comedian Akpororo, 3 years after he called his wife a 'sex slave.'
Recall trouble started in 2017 after comedian Akpororo made a joke out of Yung6ix for spending N3.9million on drinks at a night club. Yung6ix, who didn't find the joke funny took to Twitter to shade the comedian before his then official DJ, Baddest DJ Timmy dragged the heck out of Akpororo for making a joke about Yung6ix.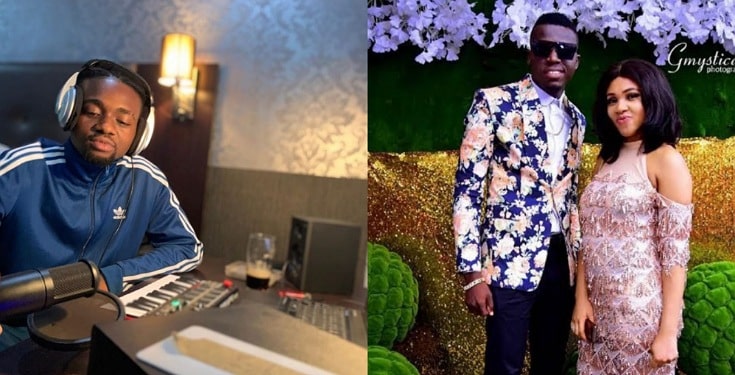 At that time, the DJ posted a video on IG where he went as far as alleging that the comedian's wife was a "sex slave" before they got married and that she had "five abortions for a dancer known as PD"
Taking to Instagram this evening, Baddest DJ Timmy, who no longer works with Yung6ix wrote an apology, where he noted that the disrespectful things he said about Akpororo's wife were all fabricated.
He wrote:
"I want to use this medium to tender my reserved apology to Akpororo & his family. I have always wanted to do this but I NEVER had a chance to.
"I was Young, stupid & Blindly loyal that is why I was fighting another man's battle. I thought doing that was a sign of loyalty but I was just plain stupid.
"Let it be on record that all through my stay in Leadcity university, I never met your wife and everything I said back then was a BIG LIE.
"I hope this episode will teach others a lesson that KARMA Is real. Allow people fight their battles and stop with the Blind loyalty. I am your Big fan and will continue to be a fan. May God lift and uphold you now and forever (Amen)."