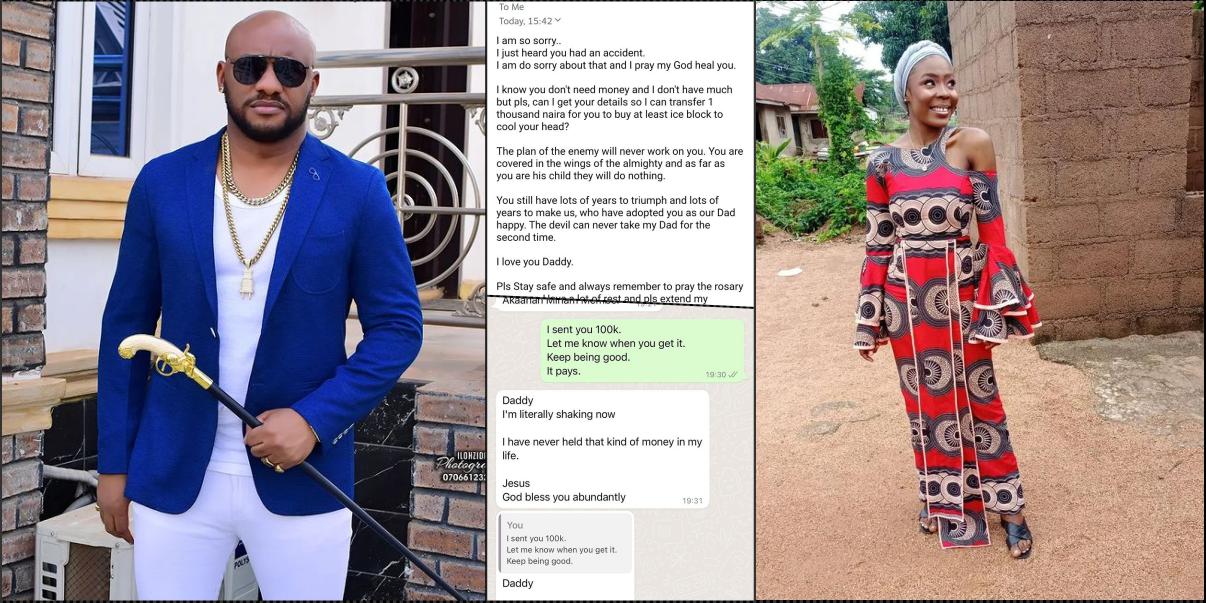 Popular Nollywood actor, Yul Edochie, hands the sum of N100K to a concerned fan who sent an email following his car accident.
The actor and politician took to the image-sharing platform to narrate the circumstance that led to the gift.
According to Yul Edochie, the lady offered the sum of N1K to the actor to buy iceblock to cool his head following the crash.
Having been moved by the kind gesture, Yul reward the young lady with the whooping sum of N100K.
"A fan of mine heard I had an accident and told me to send my account details so she'll send me 1k so I can buy ice block to cool my head.
Obviously that's all she can afford.
I laughed cos it sounded funny.
I sent it and she sent 1k to me.
I was so touched by her act of giving.
From the little she has.
Such a person will give much more if she has more.
So I sent her 100k.
To cool her weekend.
.
In life you must not have it all before you give.
Give from the little you have.
None of us will be here forever.
"This kind of reaction brings tears to my eyes and make me want to give more.
Giving actually feels better than receiving.
.
.
In the end none of us will be here forever.
❤️❤️ & ✌️✌️ always," he wrote.
See their chat exchange below …