Popular dancehall musician, Cynthia Morgan's former boss/Manager, Joy Tongo has ripped her apart, claims she's owing over $30,000 and just seeking for self pity online.
Cynthia who has been off the music scene for sometime now, spoke up yesterday, May 23rd via an Instalive chat.
Cynthia who now bears the name 'Madrina', revealed how Jude Okoye, took over her VEVO, Instagram accounts and made her stop using the stage name "Cynthia Morgan," after her contract ended.
Joy Tongo has now slammed her, saying her pride and nasty attitude was her downfall, that she used her own hands and mouth to kill her once bubbling career.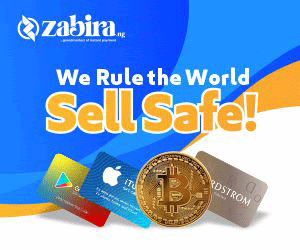 Read Joy's posts below…
"Cynthia Morgan this is 2020, we haven't forgotten all your dirt ! Internet does not lie , emails does not lie and much more . I am coming for you ! All the dirt you did to I and Jude and others you must pay this time around . Is over 4 years and you are still talking trash!"
She continued;
"Record Label /Management are not a charity organization . As Cynthia Morgan's formal manager from 2011-2016 who have never spoken out , I can boldly say No one killed your career . Your Pride and your nasty attitude was your downfall . You used your own hands and mouth to kill your once bubbling career. Since you can't own up to your downfall of your music career and you are now trying to get people to have sympathy for you after 4 years , let me remind you shortly ."
Cynthia Morgan shot into limelight following the release of two singles titled "Don't Break My Heart" and "Lead Me On", which received massive airplay and positive reviews from critics.