"Your life will never be the same" – Cubana Chief Priest pledges to sponsor Yusuf Alabi through university
Popular businessman, Cubana Chief Priest has pledged to sponsor Yusuf Alabi, the boy who stood in front of Peter Obi's convoy, through university.
It would be recall that the iconic photo had gone viral and received lots of commendations and rewards from notable Nigerians.
Cubana Chief Priest revealed that the boy had dropped out of school to do menial jobs.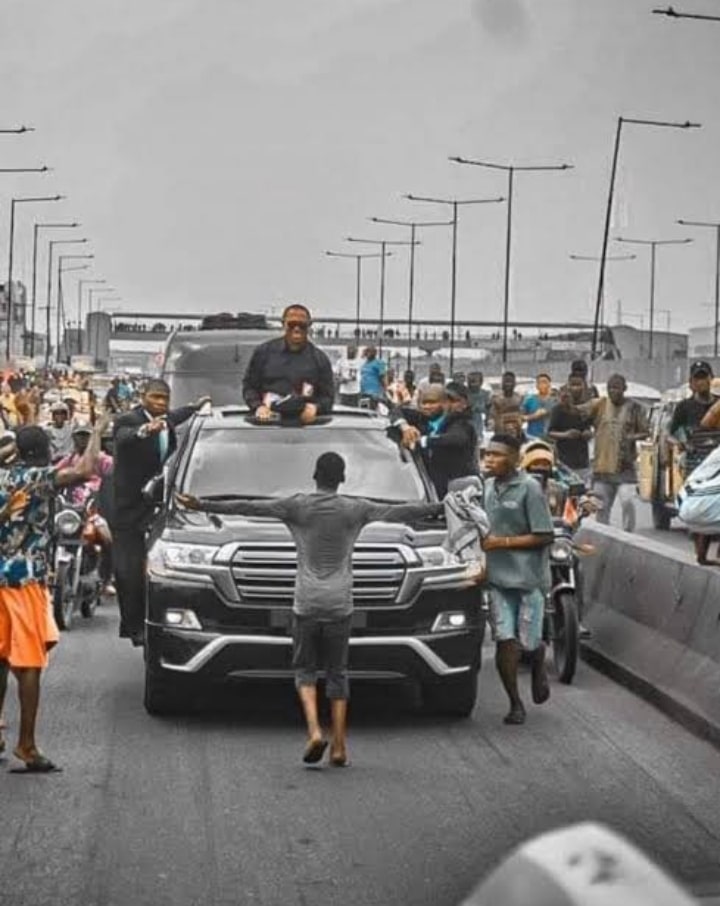 He promised to change the little boy's life for good and vowed that his education would be sponsored till he graduates from the university.
Cubana Chief Priest wrote:
"Yusuf's life will never be the same again, he has received so much that will take his family & him out of the trenches. Dude dropped out of school in JSS 2 to push truck & do offloading jobs so I'm sending him back to school where he belongs till the end of his Tertiary Institution. Obidients, you guys are champions, you guys made me a nobody somebody, you guys made the poor rich. You guys are really the change we are talking about. On election day let's go out to vote and also protect our votes so we can perfect all that we started. Thanks to everyone who sent Yusuf money. Money will never lack from wherever it came from. That poor Obidient Yusuf is now in a better place not just him but his entire family. God bless us all. God bless The Federal Republic of Nigeria. Don't forget Peter Obi is Coming!!!".