Your bravery is a source of Inspiration for me – Funke Akindele hails woman attacked at polling unit
Nollywood actress cum politician Funke Akindele has hailed the woman who was attacked with a bottle at the polling unit.
In the late hours of yesterday, it was reported that thugs attacked a polling unit in Lagos, using guns and stones to disperse the voters. A voter who had visited the Dipo Olubi polling unit in Surulere to exercise her civic duty was badly injured.
The woman who was seriously injured was later seen joining the queue to cast her votes despite her injuries. A lot of Nigerians have hailed the bravery and perseverance of the woman.
In the wake of the ongoing brouhaha of the elections, Funke Akindele has praised the bravery of the woman identified as Mrs. Bina Jennifer Efidi.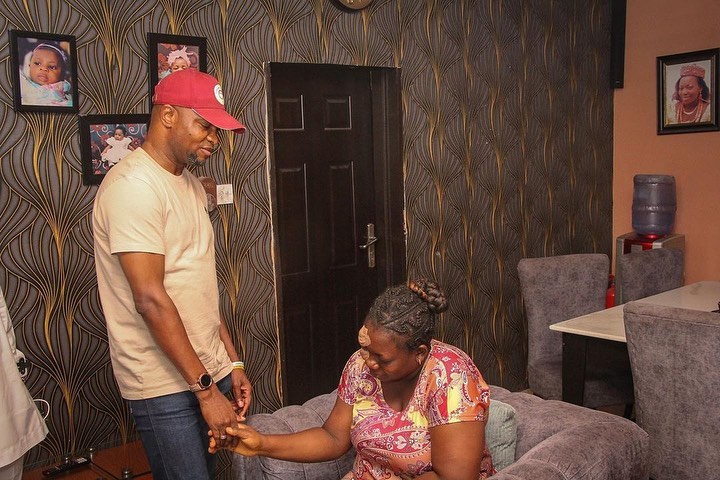 Funke Akindele shared a photo of the victim, Mrs, Bina Jennifer Efidi where Mr. Jandor paid her a visit to sympathize with her over the attack.
Funke Akindele shared the photo of the attacked woman and captioned it,
"It is so sad to see the violence and intimidation that has ravaged the process of choosing our next president at the just concluded presidential elections.
Mrs. Bina Jennifer Efidi was a victim of the usual election thuggery that has plagued us for over 2 decades. She's truly a hero and her bravery is one to be saluted. Your bravery is undoubtedly a source of inspiration for me.
A big thank you to my principal @officialjandor for visiting Mrs. Bina Jennifer Efidi. It is indeed a sheer gesture of true leadership!".
View this post on Instagram