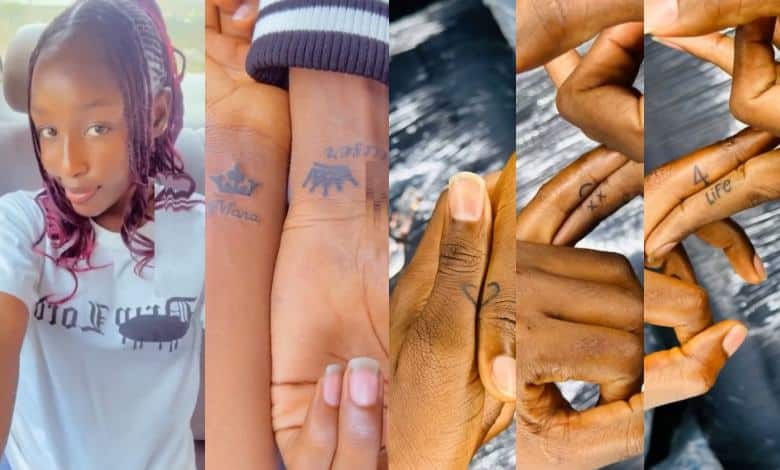 Young lovers raise the bar with unique matching tattoos (Video)
Young lovers leave many singles jealous as they ink matching tattoos on their hands signifying their unbreakable bond for life.
A video making the rounds on social media captured the money a young girl and her boyfriend made efforts at etching unique tattoos on their hands.
Sharing the journey, the lady emphasized how romantic the decision was and how it assures their everlasting love for one another.
The tattoo which carries individual person's name on their wrist accompanied by a crown each reads, "love 4 life" across different fingers.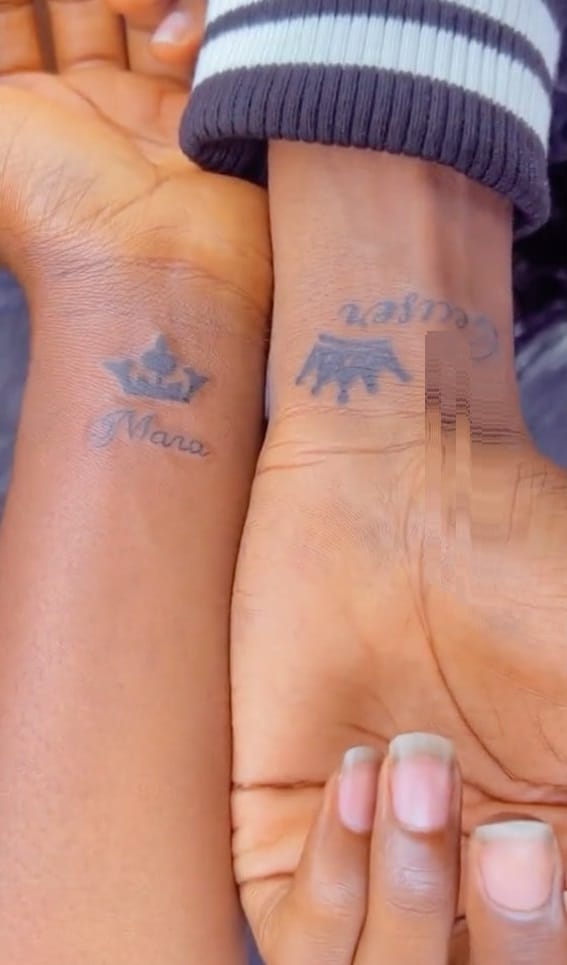 See some reactions from netizens …
Jibola_blakblog wrote: "You ppl don't have work 😂😂😂… I still can't understand why ppl wear winter jacket inside naija's hot weather it can only be dr*gs 🚶🏻‍♂️."
Iamkingdinero3 noted: "Mtcheew this isn't what I want to do with someone's daughter , I want Blood oath , as in Blood Convenant, if you ready let me know I don too see shege for street."
Og_zarus stated: "Lol. You just tied yourself mentally and physically to eachother. When the small emotion una get for eachother go clear, una go just Dey beak up Dey make up. 😂."
Iamtrinityguy added: "I pray this relationship go a long way but if anything happen or any misunderstanding and you decide to clean the tattoo,I will sue both of you 😂😂😂😂😂."
Watch the video below …