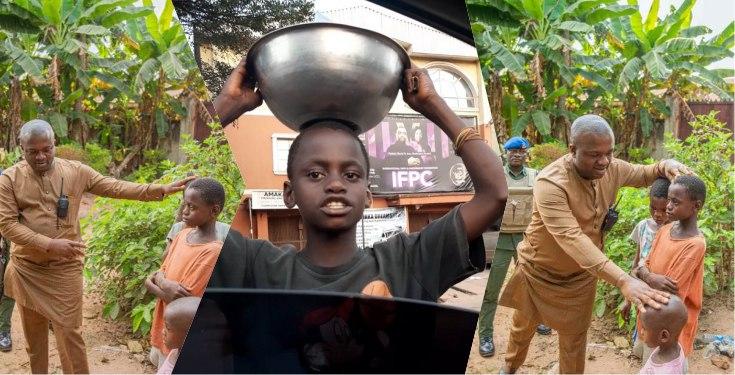 Viral Gist
Young boy hawking sachet water gets scholarship, house, business for mom after stranger shared video of him online
One Chimezie Okeke has narrated how he changed the life of a young boy selling sachet water after sharing a video of him online.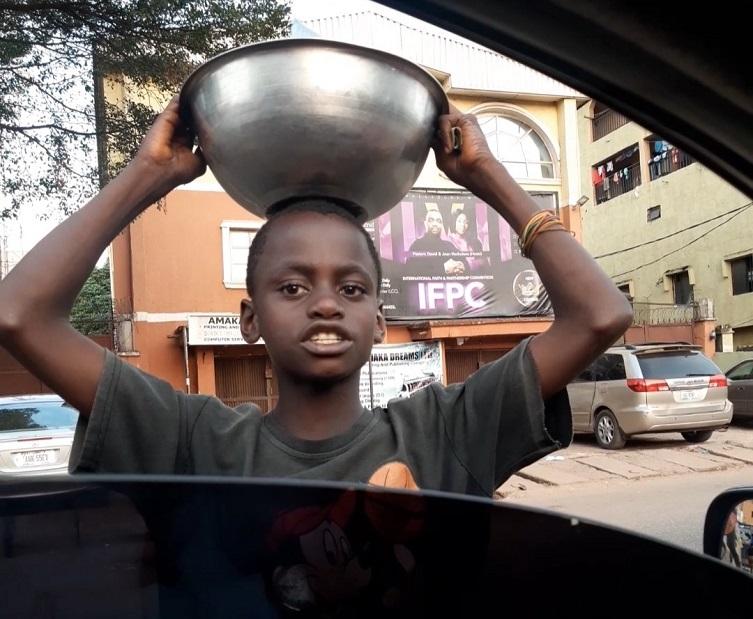 According to Chimeze, the boy impressed him while hawking and for that, he decided to make a video of him.
A good samaritan who saw the video took it upon himself to sponsor the boy and his four siblings to school and also build a house for the mother.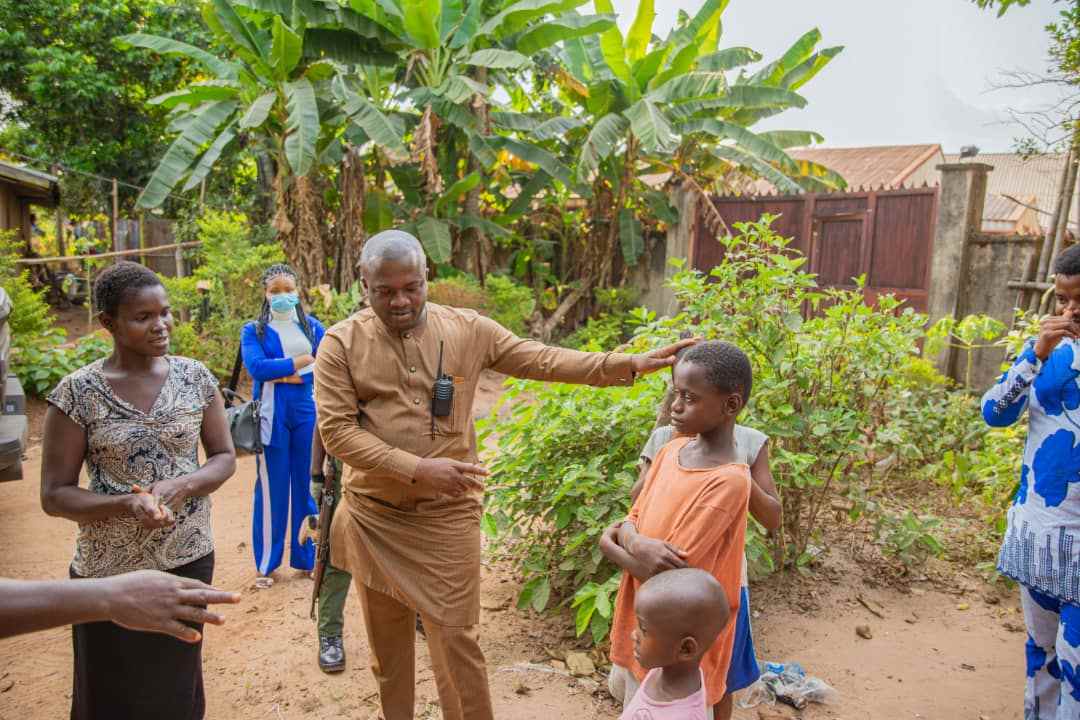 Read the full story below …
I was sitting in my car when Somto came up to my window marketing his purewater in an unusually impressive way.
I took his permission to video him, he granted me. I made the video of him, posted it with nothing but sadness in me.
Within 24 hrs, The CEO Chinmark Group, Engr Marksman Chinedu Ijiomah (RedKing) pledged to place the boy on scholarship and settle the family to make sure he doesn't hawk again.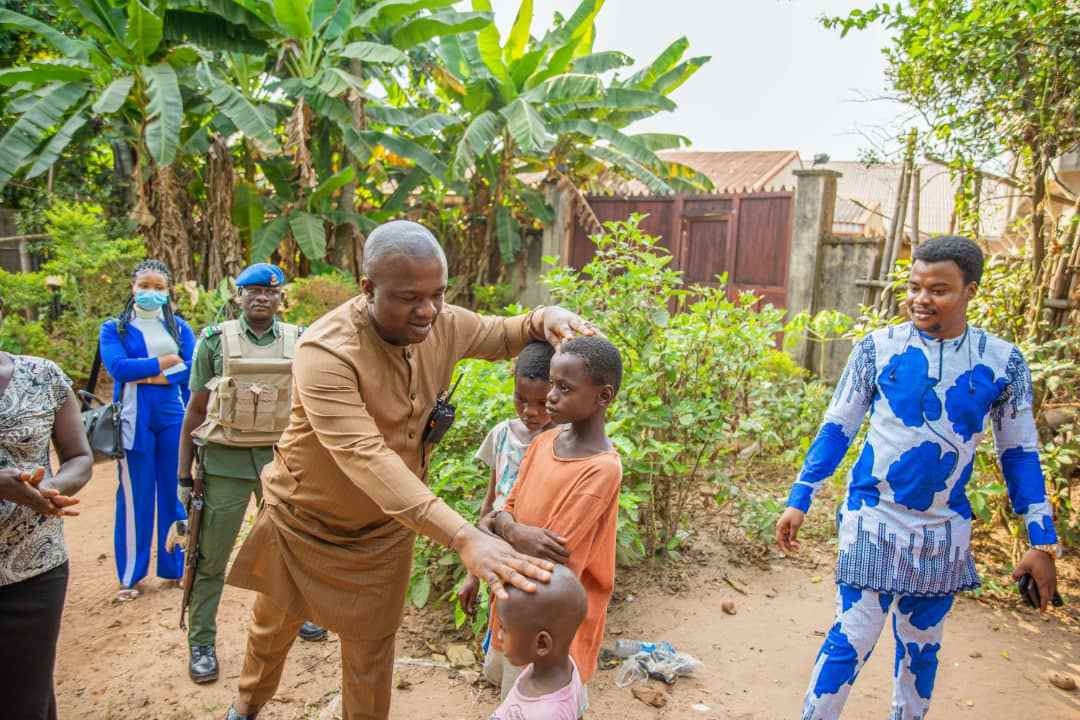 The plan was to place Somto on scholarship, get a shop for the mum and rent her a house.
Which he already made payments for.
Well, we got there today, the house wasn't decent, RedKing also saw the woman had 5 kids and her husband was late – car accident last year – RedKing changed his mind from renting to buying her a land & BUILDING her a house immediately.
He also placed all 5 kids on scholarship.
Somto's mum will also have a shop and goods fully stocked in it for her.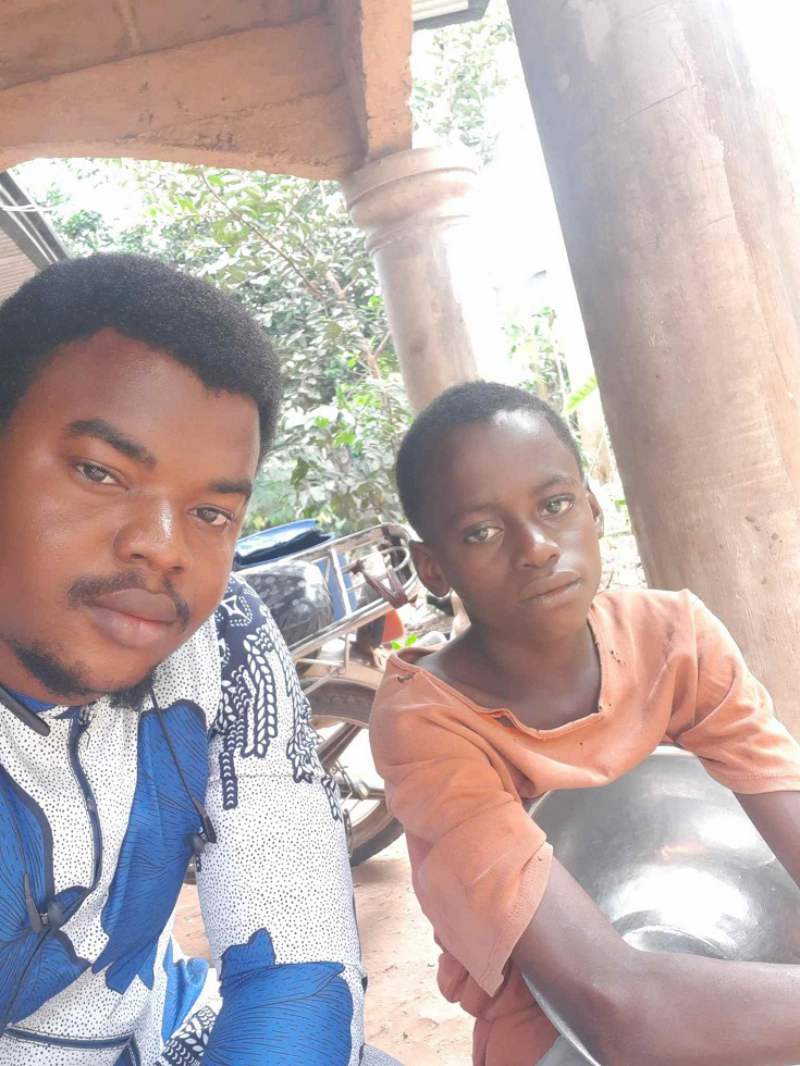 Ọga ndị Oga!!! El Presidente!!! ?
He is smart to know that if you treat the symptoms without treating the disease, more symptoms will continue to manifest.
If Somto was placed on scholarship without setting up the family, he will still end up hawking.
Thank you Onye Nna Engr. Marksman Chinedu Ijiomah
Dalụ rienne.
Also, thanks to Sinach, who also promised him a scholarship & a lot others who are still sending aids to Somto.
Thank you. Thank you. Thank you.
Actually, I was sitting in my car waiting for my woman to fix her eye lashes wey been comot, when Somto came up to my window. Maybe waiting for a woman at a salon is not totally useless ☺ – My woman is now using this as excuse. Face with tears of joy
Let's all love each other to success!!!
If you have more than you need, please send a child to school. #SendEveryChildToSchool