Viral News
"You will never know peace in this unit" – Military officer vows to junior colleague for disrespecting him (Video)
A junior military officer has found himself in deep mess after he disrespected his superior officer.
The young man had said something which immensely infuriated his senior officer who assured to deal with him.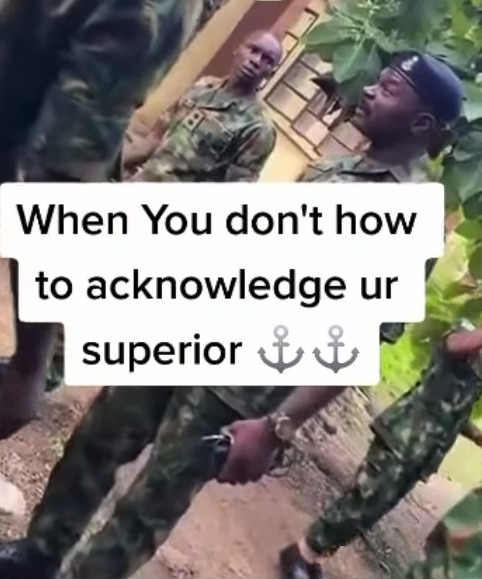 It was gathered that the young man had referred to the senior military man simply as 'officer'.
The senior who had found this disrespectful lambasted him for it and assured him that he would never experience peace in the unit.
Another officer had also stepped in to chastise the junior for his arrogant behavior.
Watch the video below:
Reacting, more_bagz wrote: "Na family issue nothing concern us"
samuelndubisi wrote: "The guy seems like he has someone at the highest level na why they no beat am or punish am"
ayomide wrote: "True true, MAN PASS MAN!"