"You wan commot the teeth?" – Mr Ibu asks dentist while undergoing teeth whitening procedure (Video)
A video has captured the funny moment Nollywood actor, John Okafor, popularly known as Mr. Ibu, visited a dentist.
The ace actor who recently got discharged from the hospital, never fails to give his fans reassuring updates about his health.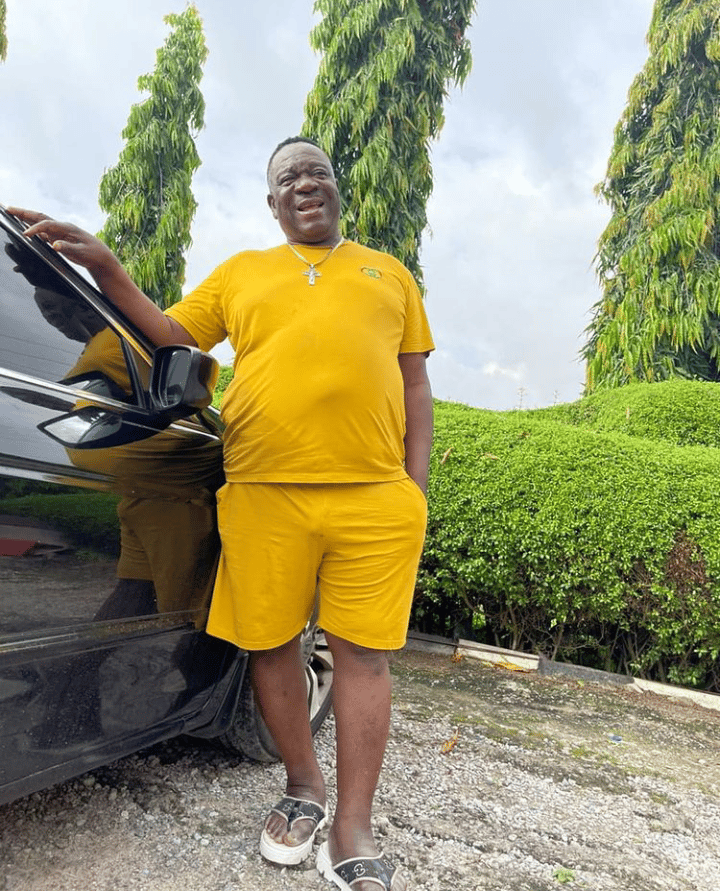 Moments ago, he shared a video of himself at a dental clinic. According to Ibu, taking too much medications made his teeth discolored.
However, just as expected, his visit at the clinic did not happen without the actor displaying his comic skills.
While the dentist worked on his teeth, Mr. Ibu opened his eyes and asked the dentist if he wanted to pull off everything.
Sharing the video via Instagram, Mr. Ibu wrote: "Ater taking too many medications both English and native during my ill health, my tooth discolored thank God it's better now"
Bensonokonkwo wrote:"God gat you senior don't worry"
Ayo_harris_ wrote: " I love this oohh"
Donmanny_ Legend wrote: "Say you wan comot am 😂😂😂"
dDdiva_bead wrote: " It ended in praise, thank God for your life sir"
humphreyamulu wrote: "Daddy is back full time"
oraali577 wrote: "Where is this been done i would want it for myself as cigarettes has killed my teeth"
mc_anthonyc wrote: "U won comot d teeth"
shasha_nicki wrote: " Love you Sir glory to God Almighty for your healing"
Watch the video below: