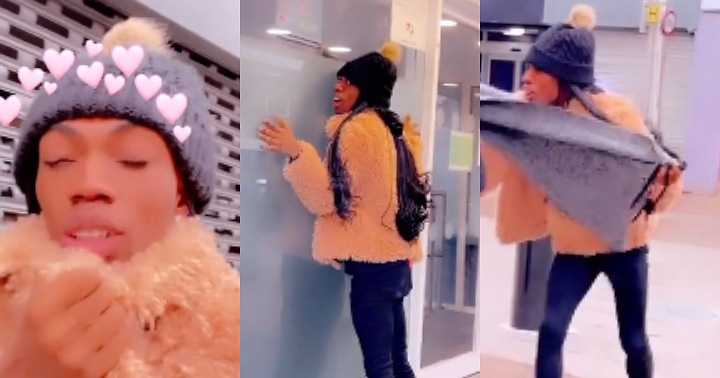 Controversial crossdresser, James Brown has taken to social media to narrate his experience with Storm Eunice in the UK.
The video showed moments the popular cross dresser was seen fighting for his life as the storm got to the area he was.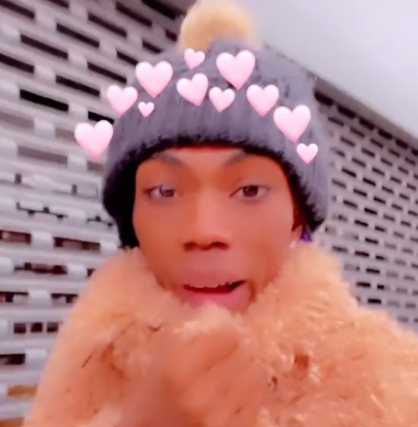 Brown held his friend who has more weight in order not to be swept away by the storm.
However, in another video he shared, Brown used the medium to share his experience and how he was almost blown away by the storm.
He further appreciated his friend who helped him calm the situation.
His fans have also taken to their Instagram pages to react to the video.
pretty_jamsy said: "thankGod say breeze no carry princess of africow oooooh."
esteesuzzy noted "I can imagine how the wind would have thrown you to another state with that your pepeye size 2 stature."
daraokpe also said:
"If no be aunty toh sanra, that breeze for don blow princess back to naija. Oloruntobiloba alhamdulilai. Ota por ju enemy lor, them no happy say Princess dey UK, them wan breeze you come back."
bravo_jr77 said: "Put stone for pocket bro."
dreamhairnija said: "No allow breeze blow u reach nija o."
teeh_lyfstyle said: "Awwn thank God you're safe. I was worried about, I think say storm don carry you."