A man has shared his experience with his soon-to-be babe with relationship advisor, Nedu on Instagram.
Here's what he wrote;
Hi Mr. Nedu, I see the very intelligent comments on every post you drop on your page and so I'm sending this so your followers can tell me what I did wrong in this situation-ship. So I've been talking to this Tina girl ( don give a f* ama call out her name ) for like two months now, she resides in another state.
So mid last month I told her if it's okay by her I wouldn't mind if she could come see me and wouldn't mind if she could come to see me and she as like cool no problem. So she comes around, we cool and the s*x is great but I noticed something really funny about her.. I cook, I clean and all she does is lay on the bed all day pressing her phone. Sometimes I tell her to come to stay with me in the kitchen as I fix us something to eat but she'll tell me she's watching a program on cable.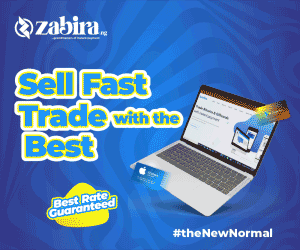 When she's hungry she keeps asking me what is she going to eat and it's just funny because my house is literally stocked up. I got rice, beans, garri, oil, condiments n spices, there's frozen chicken and fish in my deep freezer plus I gat provisions too, bread and everything. Like I just bought provision too, bread and everything. Like I just could not understand how this girl ''couldn't just fix herself something to eat.
So I'm preparing for this test I'm supposed to take that determines my being promoted and she sees me studying all night and early the next day I'm getting ready for work and this girl wakes up and tells me 'pls prepare noodles for me before you go out. I lost it meehn, I tapped her and told her Tina there's literally everything in the house, is it that you're just lazy or you can't cook? Picked up my laptop bag and left the house. I got back home and the security guard handed me my keys and at that moment I was scared.
Opened my door that moment I was scared opened my door and saw a note on the table. Mr. Ned, I ain't making this up, she wrote " you are very stup*d and a total ingrate to think I would come to your house and cook for you to eat when I am not your wife, you should be happy I even opened my legs for you, I took the 17k in your wardrobe as transport. Please don't ever call my line again ". I quickly ran to where I kept my $1,600 bo na that one for pain me pass. Luckily for me, the money was still there, I just carried it and placed it on my head and started dancing and thanking God in my parlor. So please people do wrong to this wh?
So please people what did I do wrong to this lady? I never asked her to cook for me or clean my house, all I asked her to do was fix a meal for herself. Did I do wrong or did I dodge a bullet? And by the way, I passed the test and got promoted. Is God not Good