The family of Adekola is in a celebratory mood as they mark their 14th wedding anniversary.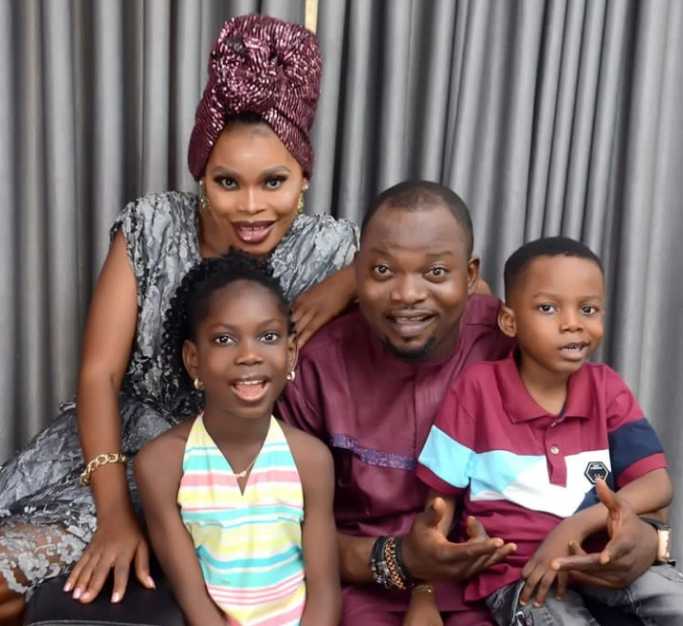 Popular actor, Adekola Tijani also known as Kamilu Kompo has heaped words of endearment and appreciation on his beautiful wife as they mark 14 years of being married to each other.
The comedian stated that his wife was an Angel sent by God to correct all the wrongs in his life as he recounts how he suffered many heartbreaks before they met.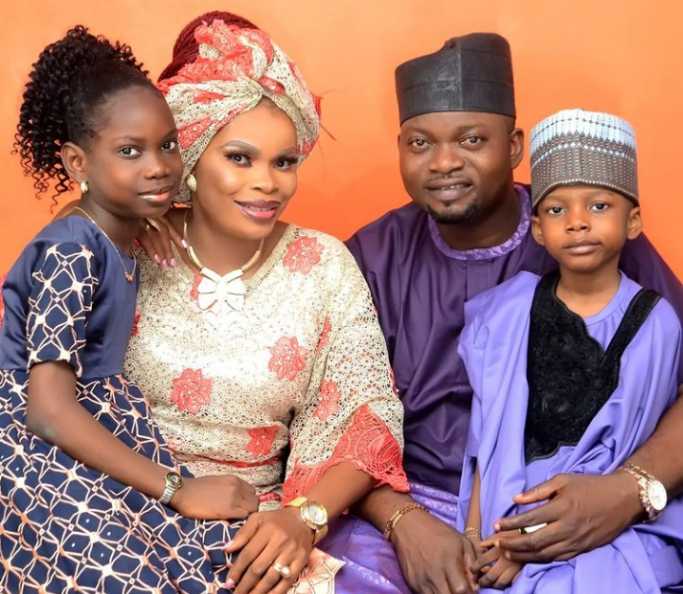 The famous actor made such a statement on his Instagram page as he flooded his page with loved-up photos of his family.
In his words;
"After several years of heartbreaks, ?you, my darling angel came into my life and rescued me with your love ❤ I always have a broad smile on my face because of you. Thank you so much! Hajia Temitope Tijani… @temitopetijani1
The day I found you was the very day I discovered my life. You bring good fortune to me and that makes me wonder if you're not an angel in disguise. Happy (14 Years) Wedding Anniversary
My whole world was colonized by darkness until you stepped in with your light. Now, I have nothing to fear because I know you will always be there to make my life brilliant. Happy anniversary, honey!"