"You kissed me first, stop acting like you care about Beauty" – Groovy fires Phyna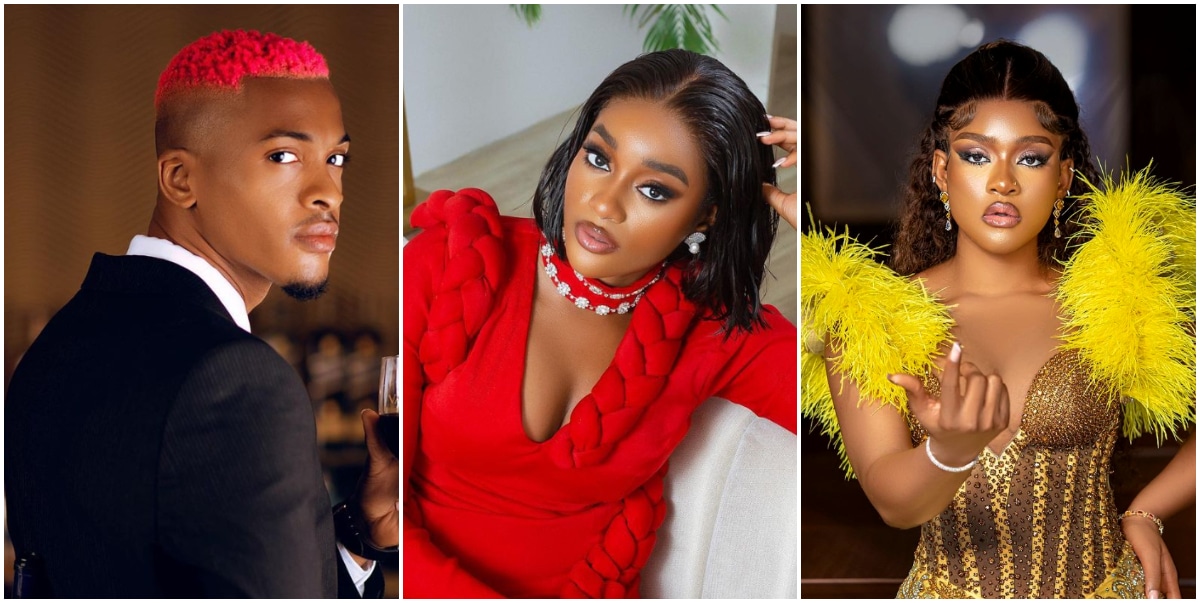 Reality star Groovy has fired shots at Phyna for claiming she was worried about what Beauty would feel about her relationship with her man.
Phyna and Beauty Tukura have not been the best of friends after Beauty was disqualified from the show. Recall that one of the factors why Beauty was disqualified from the show was her obsession with Groovy.
After her disqualification, Phyna and Groovy were seen together in the house being cozy with each other.
Fast forward, an excerpt of today's Big Brother Naija reunion has been shared online where Phyna was heard saying that she was worried about how Beauty Tukura would see her after the show because of her relationship with Groovy in the house. She added that she had wanted to speak to Beauty after the show.
However, while Phyna was explaining herself, Groovy chipped in and fired back at Phyna accusing her of making sexual advances at him first. He also disclosed Phyna was the one who kissed him first in the house.
Watch video