A Nigerian Man has taken to twitter to share his thoughts on why N300k per month is enough for someone to live comfortably in Lagos State.
Being Nigeria's most populated city, cost of living in the commercial hub has been believed to be high.However, a Nigerian Finance expert with the username @Thesasquatch_ on twitter has alleged that a monthly imcome of N300K might just be enough to live comfortably in Lagos.
In his words; "Frankly you don't need more than 300k/ month to live comfortably in Lagos sha assuming you have 0 dependents. Hardly spend more than 250k on myself except on months where
@KelEkeledo & @Olukunle_S drag me to SIP or Velvett.
"The balance is distributed to family & my women and dumped into investments. Proceeds from Investments is used to splurge on expensive stuff and make provisions for rent. My life is simple.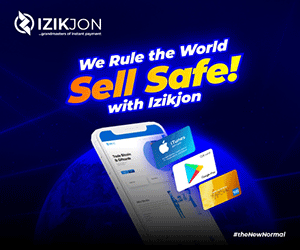 "You don't need more than 300k a month to live comfortably =/= you don't need to earn more than 300k a month. My point is 300k is adequate to cater for your recurring expenses in a month assuming you have 0 dependents and live in Lagos."
Frankly you don't need more than 300k/ month to live comfortably in Lagos sha assuming you have 0 dependents. Hardly spend more than 250k on myself except on months where @KelEkeledo & @Olukunle_S drag me to SIP or Velvett.

— Igwe (@Ssaasquatch) June 4, 2020