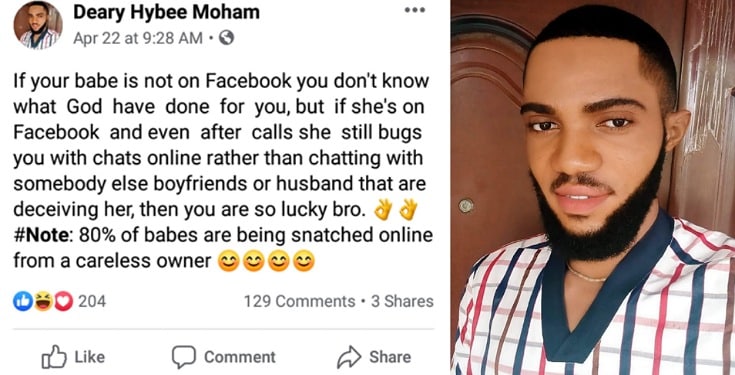 Viral News
You don't know what God has done for you if your Girlfriend isn't on Facebook – Nigerian man says
A Nigerian man identified as Deary Hybee Moham has said that men should be grateful to God if their girlfriends are not on Facebook.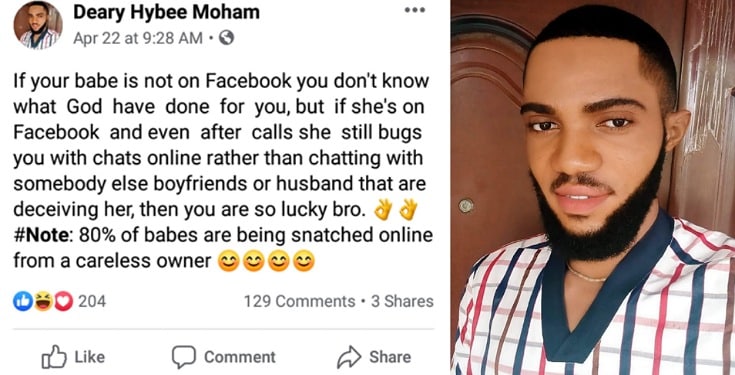 He also said that if your girlfriend still calls or text you after chatting with her friends on Facebook then you are lucky.
He added that most ladies are snatched online from unserious men.
"If your babe is not on facebook, you don't know what God have done for you but if she's on Facebook and even after calls, she still bugs you with chats online rather than chatting with somebody else boyfriends or husband that are deceiving her, then you are so lucky bro.
#Note: 80% of babes are being snatched online from a careless owner", he wrote on his Facebook page.