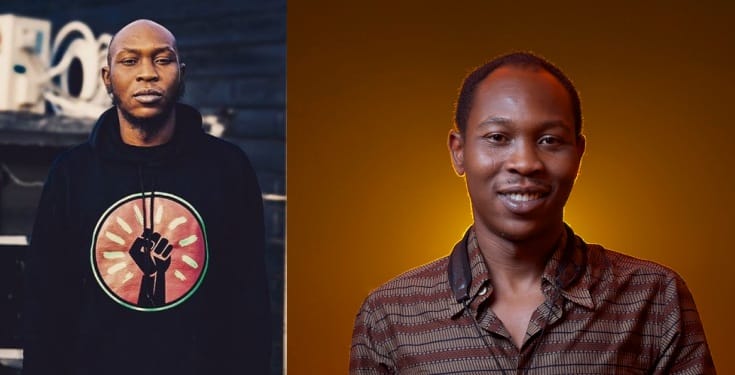 Seun Kuti, son of late legendary singer and human right activist; Fela Anikulapo-Kuti has called Yahoo boys mugu in reaction to the brouhaha about internet fraudsters in Nigeria.
According to a post he shared on social media, Yahoo boys are nothing but fools because the money they earn from scamming white men are still spent on materials made by white men. This he says is no different from returning the money to them.
Seun Kuti wrote:
"Wetin yahoo boy dey take money do?" he asked. "No be to buy expensive white man's things? Lol. If they weren't busy buying white man's drink but building their communities maybe just maybe, I will see dem but I don't.
steal white man's money and the only way you can express that wealth is too seek validation by consuming the most expensive white man's things and you say you are a gee? All Yahoo boys are mugus for whitey still, dem be learner.
Wait, that 100k you used three months to set the job, how long did it take Gucci to collect it back? MUGU. Until we can express our success outside of white validation through their brands and luxury items of status and class, U STILL BE MUGU"