A woman who waited so long to have her own kids has given thanks to God, after welcoming a set of triplets in over 15 years of marriage.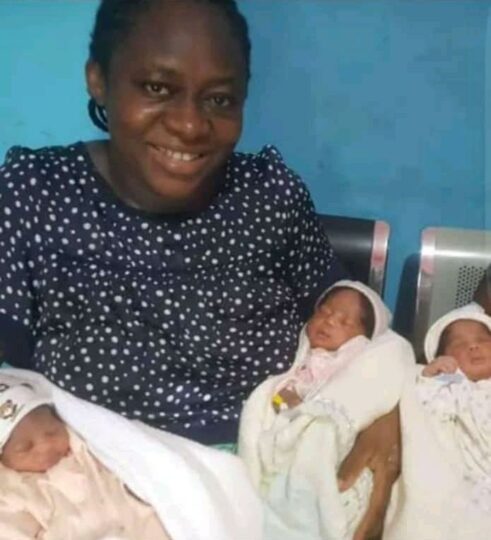 The Deeper Life Bible Church woman, Ruth Nnanwuno Nzejiofor gave birth to a set of triplets in Anambra State, where she resides.
The Nzejiofors have been married for 15 years and have been waiting for the fruit of the womb for more than a decade and when it suddenly came, it was a lovely set of triplets!
A lady named Asuquo Gift, who appears to be very close to Mrs Nzejiofor, broke the news on Facebook. She wrote while sharing photos of the newborn triplets;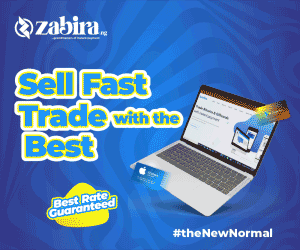 "Because he lives, we can tell tomorrow. My joy knows no bounds o. After 15 solid years! Kai, Jehovah overdo. Congratulations mummy Nnanwuno."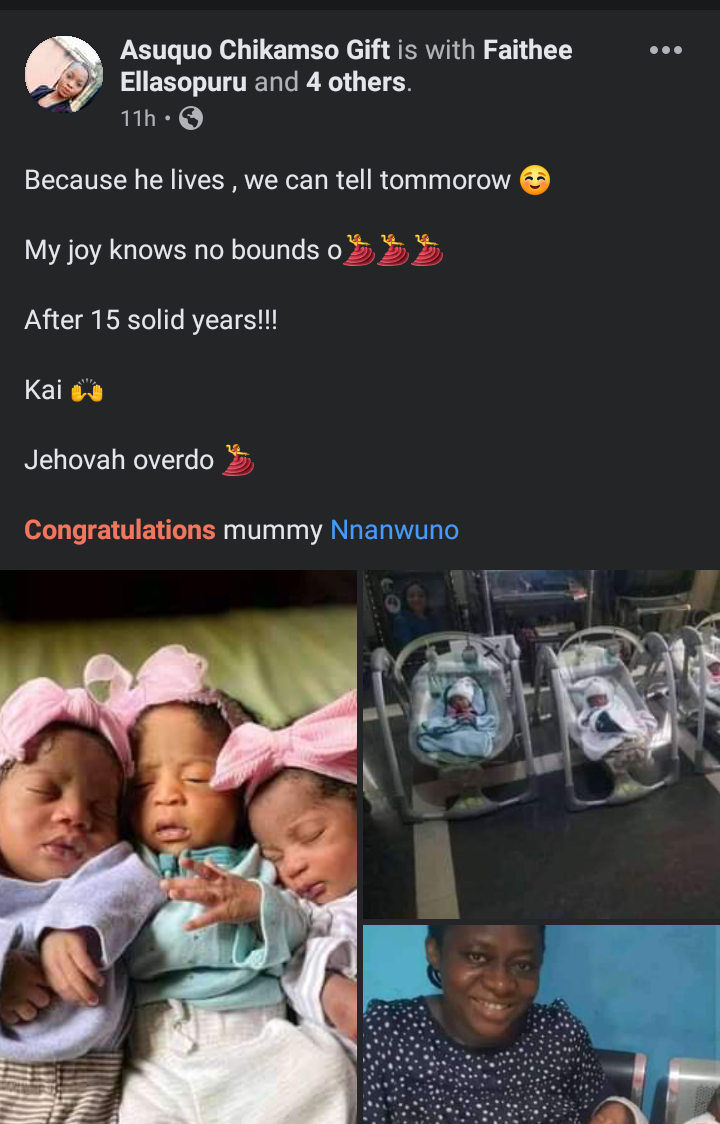 The arrival of the babies has also elicited joy and comments from Ruth's other friends on the social media platform.
A family friend, Ebube Praise wrote:
"Jehovah Overdo. What God cannot do does not exist. Anaekwu nke omere ome ozo.Oke mmuo is ur name. Chai! Onye nwere Chukwu nwere ihe. After 15 years of reproach and tears he visited her with Triplets. Thank u Baba it can only be you."
As for Nnamdi Anene, a church member, he said:
"We waited this long for God to do this. As a church, this was one of such prayer points we all were waiting to see answered. It was a burden for all of us."
See photo of the beautiful babies below: