A woman was caught and disgraced by Nigeria customs officers while smuggling foreign rice at Seme border.
The woman during a stop and search at the border was found with rice tied inside nylons and concealed inside her underwear and other parts of her body.
According to a Facebook user who shared the video, wrote;
"Can't Customs officers see that this is HUNGER SMUGGLING, how much rice can one smuggle or hid in his or her body. This is obviously rice that she wants to eat with her family.
JUST IMAGINE…"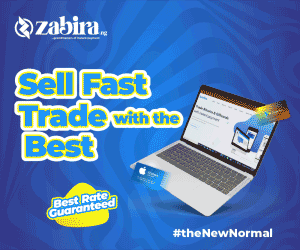 See video below;
The Nigerian land border closure which has made rice and some other food items expensive has led to individuals figuring out a way to smuggle rice in any way they can.
Recall that last month, the Nigerian custom boss, Col. Hameed said that Nigerians are consuming expired rice and the Nigerian Customs must reach out to Nigerians through the press to make them know the deadly effect of what they are consuming.
He said;
"We are consuming expired foreign rice and when it causes cancer, we begin to look for who to blame. What they do is that they polish the rice, re-bag them for unsuspecting
consumers. That is what we eat.
"We (Nigeria Customs Service) must reach out to Nigerians through the media and make them know the deadly effect of what they are consuming."