Woman arrives Nigeria from UK, dies in car accident on her way to retrieve N5M from debtor
A young Nigerian woman who relocated abroad reportedly dies in a car accident in Nigeria while on her way to retrieve N5M from a debtor.
A Twitter user identified as @Dagbofather took to the platform to narrate the tale of a friend of his whom they relocated to the UK together.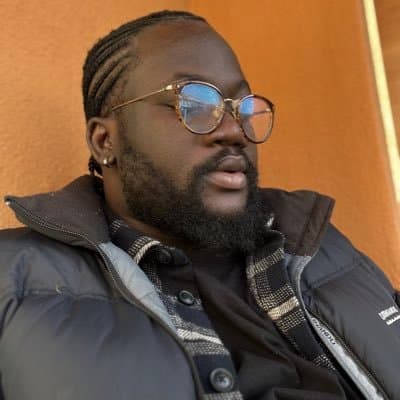 According to the young man, the woman had struggled to survive abroad and made efforts to sell her SUV in Nigeria, while hoping to receive a N5M from a debtor. Tragically, she lost her life in a car accident after arriving in Nigeria to claim her money.
How my friend from UK died in car accident in Nigeria on her way to debtor
"Got to UK together with this babe. Her relocation was so fast. She could sell her SUV and couldn't get her money off someone who's owing her in Abuja. She got to UK stranded. She later got an accommodation off a Nigerian woman who was staying with her kids but not with the husband.
The woman told her to pay whatever she has but it would come at a cost. The cost was going to pick the kids from school and taking them to school. So she agreed as she was helpless.
She was calling the debtor back in Abuja to pay but nothing was coming I told her to sell her suv first and start from there. Her sis couldn't sell the suv asap, so she threatened the debtor and said she was coming to get her money. She told me it was 5m then.
One night she called me and said she was coming to sleep in my place. I asked why and she said her landlady didn't allow her to use the heater. Omo inside this cold? She came and slept. Anytime I went to her house, the woman was always looking like who get dangbana for head but me na giran, I no send her papa.
She booked a flight back to Nigeria to get her money and sell her car. Despite all efforts to tell her to just chill, she no listen. We left Cardiff together, I was going to Southampton while she faced London. She called me at Heathrow and that was it.
I was busy with work in Southampton and when she called me later, she was complaining of heat and there was me saying u just left Naija 3 months ago babe, which heat na. I'd call u back. I never got to hear from her again. The call I got was my other friend telling me she had died in an accident.
Apparently she took her suv and was on the way to go meet the debtor and she call summersaulted into a ditch and she died. Car gone, debt gone, life gone. Sometimes I just go through our chats and just think.
I don't even know her siblings or her parents. Everything btw us happened so fast and mehn it was just mad. Just close eyes and open am, person don die like that and nothing fit bring them. All vain!!! Rest in peace Mariam. It's a year already."
I don't even know her siblings or her parents. Everything btw us happened so fast and mehn it was just mad. Just close eyes and open am, person don die like that and nothing fit bring them. All vain!!! Rest in peace Mariam. It's a year already. pic.twitter.com/qeHzkogv4A

— Dr. Dagbo😍 (@Dagbofather) June 4, 2023