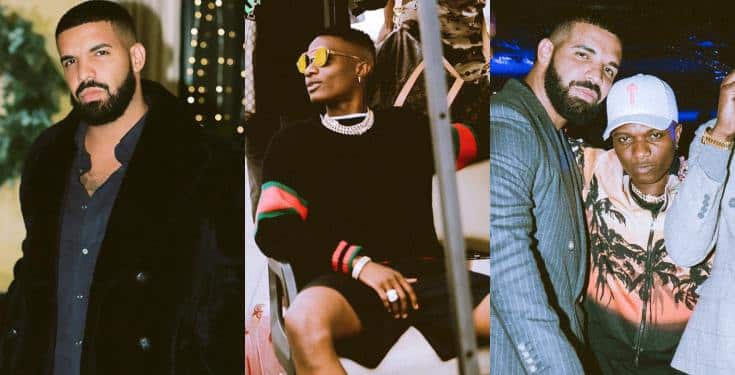 If you loved "Come Closer" and "One Dance" then you should fasten your seat belt because the duo of Wizkid and Drake may be taking you on another pleasurable ride.
The two music stars have in times past thrilled our ears with their highly-successful collaborations and now Nigerian music star Wizkid hinted that he may have collaborated with the Canadian rap star once again.
Wizkid hinted at the possibility of the collaboration while speaking at the Press Conference of his Canada tour in Toronto on Friday, March 29, 2019. Talking about what it's like working with Drake, the award-winning Wizkid revealed it's amazing getting to the studio with someone as talented as him. He said,
"It's always exciting working with someone like Drake, I do my own little things in Africa and around the world. It's always amazing when you get to the studio with artists as talented as you are bringing different value to the music. And I want you guys to know that new Wizkid-Drake is coming soon."
Fans will surely be over the moon with the announcement of a new song with Drake as their last collaboration was two years ago.
The duo joined their powerful music forces on the track "Come Closer," on March 31, 2017 and it went on to be a hit song. Prior to releasing "Come Closer" they had also worked together on a track on Drake's fourth studio album. The song titled "One Dance.
The collaboration catapulted Wizkid into the Guinness Book of World Records as the song became the most streamed song on Spotify globally.
We surely can't wait for what other genius music they are cooking up together!