"What's my offense" – Lady asks in tears after her shop got robbed for 4th time, all her wigs worth millions stolen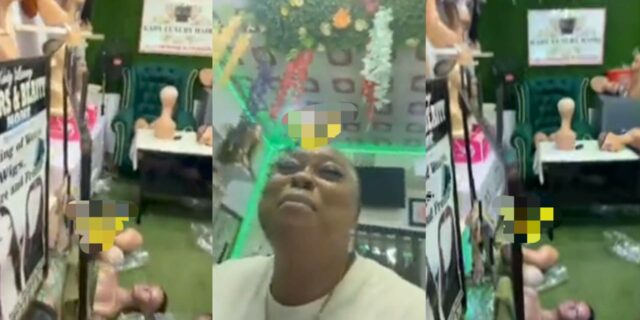 A Nigerian businesswoman cries out in pain after her shop was emptied of wigs worth millions of naira for the 4th time by thieves.
The heartbroken woman cried out in pain as she recorded her shop which was plundered by the unknown thieves.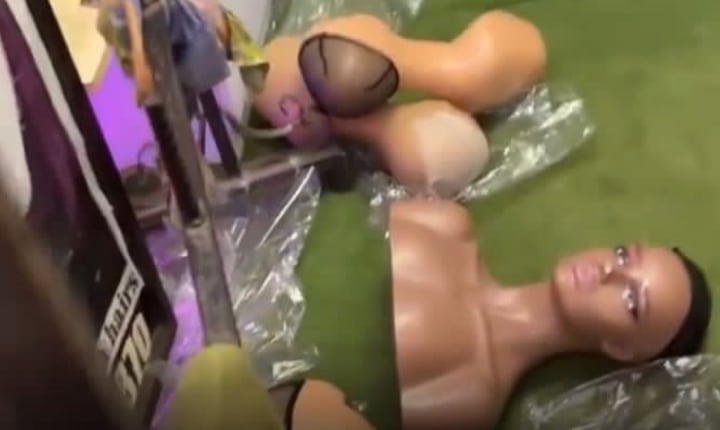 While lamenting her pain, she revealed that in 2022 alone, they robbed her shop three times only for them to return in 2023 to empty her shop for the fourth time.
Video shared online shows all the mannequin in her shop scattered and devoid of the wigs they're meant to carry.
Check out netizens reactions …
nnenna_blinks_ penned: "Mama 4th time isn't a coincidence. There is an insider.Your circle is contaminated. You have been roaring your boat while others are drilling. Ndo"
ladyque_1 said: "4th time??? You better move out from that space"
hayuurr wrote: "Fourth time??? Everybody she knows must be arrested"
kennedyexcel commented: "Arrest everybody for that area including Naira marley and Samlarry"
ewere_ penned: "I don't know why people don't understand that if a child of God cries because of you, you will have God to contend with. This is heart breaking"
tbchairstore said: "God 2 God will replenish your pocket, please move from that location. Please"
ms.bameh wrote: "4th Time? Okay something is up. After 1,2 times you didn't set protective measures or even camera to Say the least, you remained in same shop. Ma no talk sha."
Watch video below …
Businesswoman in t£ars after her shop was r%bbed for the fourth time and all her wigs worth millions were carted away

— Instablog9ja (@instablog9ja) September 23, 2023