What Can Your Name Bring To The Table – Nigerians Drag Erica As She Brags About Her Wealth
Former Big Brother Naija housemate, Erica Nweledim is under the hot steam of fans and followers after bragging about her lavish lifestyle.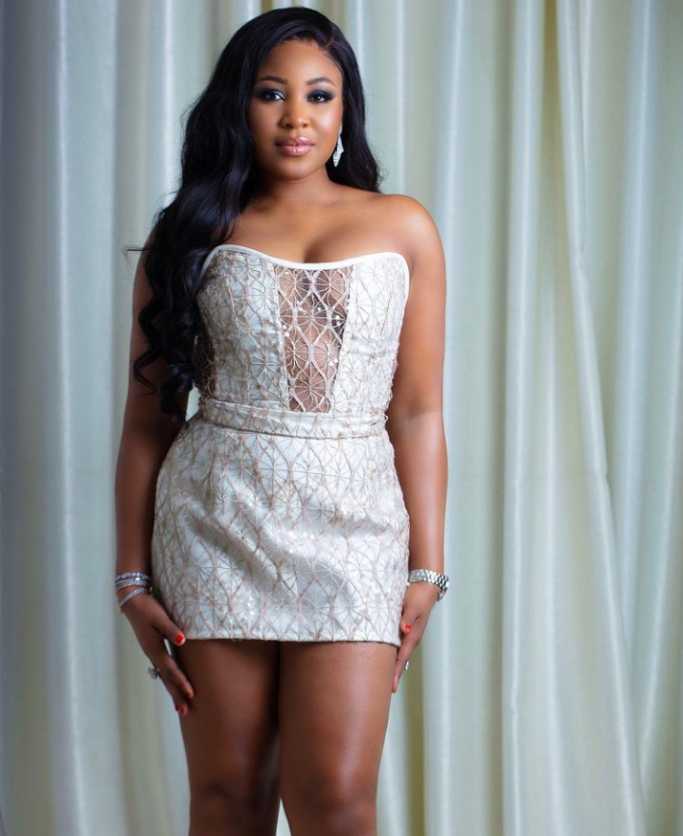 Erica who came to the limelight as a contestant in the reality show became the subject of ridicule by many Nigerians after she disclosed her wealth and bragged about her income.
The reality show star took to her Instagram story, claiming she has the career, money and clout to party everyday and still remains focused on being 'sexy'.
In her words;
"What do you bring to the table? I'm Erica Nlewedim how about that? Don't put the cart before the horse, the horse moves the cart forward. At the end of the day, I have the career, money & clout! I can party almost everyday and focus on being a sexy baby girl that commands respect in her own rights."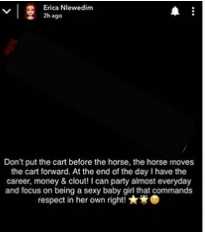 According to the public eye, her statement didn't sit well with them, as they tag her of being a proud lady and a show-off.
Take a look at some of the comments below;
goldengirl004_ wrote:
"it's her unnecessary pride for me"
modelzones1:
"True talk oohh. Hustle your own let me hustle my own."
questnbillz wrote:
"Omo this once will just be mentioning money money money . Oga what is money to you Abeg. You wag a 2014 range you just bought some months back. You people can just be disrespecting money. Person wey get money no de even yarn. Sorry your range according to my looks and checks is 2012 . Abeg what tha fuck.. I have money I have money . All this bbn I know you people"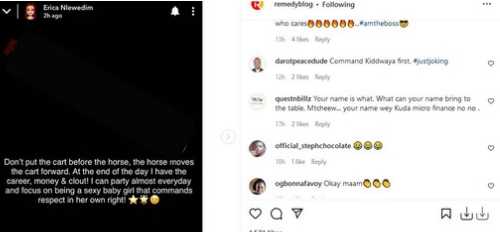 real_mryes wrote;
"Na lazy women dey talk like that without focus… wether you bring something or nothing to the table who cares…#amtheboss"
darotpeacedude wrote:
"Command Kiddwaya first. #justjoking"
questnbillz wrote:
"Your name is what. What can your name bring to the table. Mtcheew… your name wey Kuda micro finance no no."