"Were you in the room, stop defending adults" – Netizens drag Stella Dimoko for defending Tonto Dikeh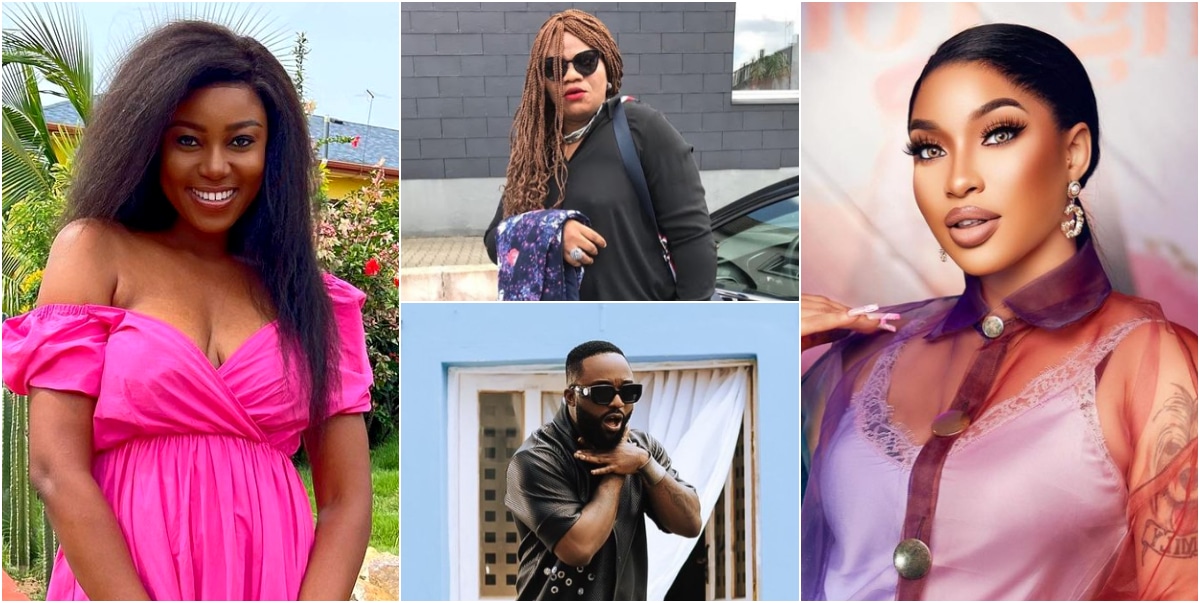 Netizens have dragged media personality, Stella Dimoko for defending actress Tonto Dikeh as she debunks allegations of dating Iyanya.
Stella Dimoko has called out actress and movie producer Yvonne Nelson over her newly launched book revealing that she broke up with Iyanya because he consistently cheated on her with Tonto Dikeh. 
According to Stella Dimoko, Tonto Dikeh never dated Iyanya as revealed in the book by Yvonne Nelson. According to her, Yvonne Nelson decided to use Nigerian celebrities as bait to sell her books.
However, netizens have dragged Stella Dimoko for defending two adults when she was not privy to everything that went on.
@DorisUche1: "So sad that you have to go below the belt to defend these adults. My question is were you there in person when it all happened or you are saying things that were repeated to you. Grow up madam!!".
@Amandachisom: "Why are you defending anybody and calling them a liar, you dey the relationship with them. She has written her boom, let the parties deny which is utterly useless, they were all single at the time so what??".
@Geonynce: "How can you defend an adult, regarding matters of the bedroom".
@Onyekachukwu "STOP LYING STELLA ! If hunger too much for Germany, come back home! Stop taking change from these celebrities to defend them 🤦🏿‍♂️".
@Iamjunty: "And you had to defend Tonto? Please rest Stella. Even if Yvonne lied in the book, let those involve be the ones to clear their names.".
@Sii3940: "Stella you may think you know but some of the things those female xelebs do dey fear me sef, gone are the days when we have omotola, Regina askia, genevieve and co. Those were the hardworking celebs. These days Nollywood nah Okpo pro max. Too many things dey happen that you bloggers dunno, there is a place in lagos where your fav do showtime 500 dollars. Its a shame . I believe she is saying the truth because bobrisky been don talk am long ago too.".
@Welathfrontier: "Look at you defending d!ck and pussy matter 😂… What do they discuss to the point of spending the night alone all the time ?? Abeg abeg , I like you but this one you just did no gel at alllll … I believe Yvonne wella, can't you see how Karma felt with the tonto? The same way she messed up someone else's relationship, is the same way someone else took her husband, home and Joy as deserved 😏…".