Welcome to Diamond Cards… the most reliable platform to trade all forms of gift card.
We are direct gift card loaders in Nigeria, there will be no need to go through middle men services again, we offer the best rates ever.
We trade all forms of gift cards in Nigeria, ranging from iTunes Gift Card to Amazon gift card, to Walmart gift card, all denominations of cards are acceptable.
Why choose diamondcards?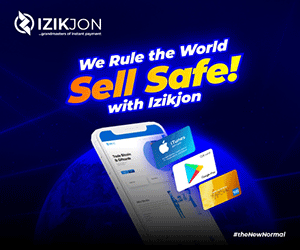 We are partners with Chinese firms who use gift cards for various sorts of digital operations.
We understand that honesty is the best way to keep you coming back to us, and we pledge to stay glued to this, more reason why our deals are fair and transparent.
We are always online, 24/7 ready to attend to your needs. Our customer service is unique in the sense that they are polite, attentive and warm..
We are currently the most reliable gift card sellers you'll find in any part of the world. Also, there is a guaranteed zero chance of transaction failure. Several testimonials confirm our professionalism and efficiency. We offer the most flexible and prompt payment you'll find.
How to trade with diamondcards?
Bitcoin or gift card. We'll respond with the current rate, if you accept we proceed to the next step.

Provide Gift Card or Send Bitcoin
You are required to send us a clear picture of your gift card. For bitcoin, you'll be given our btc address to send it to. As direct loaders and dealers, it takes us just few seconds to confirm your gift card or bitcoin.
Get Paid Instantly
Once gift card or bitcoin is confirmed, the Naira equivalent will be paid into your preferred bank account instantly. No stories!
Visit Diamond Cards to start trading giftcards… http://www.diamondcards.com.ng