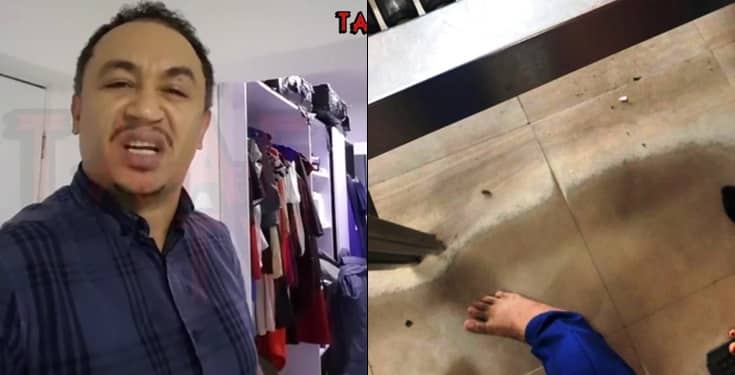 Controversial media personality,Daddy Freeze has taken to his IG page to blast airport officials after he was made to take off his shoes at the airport.
According to Freeze, he almost refused because of the unswept floor but did it anyway.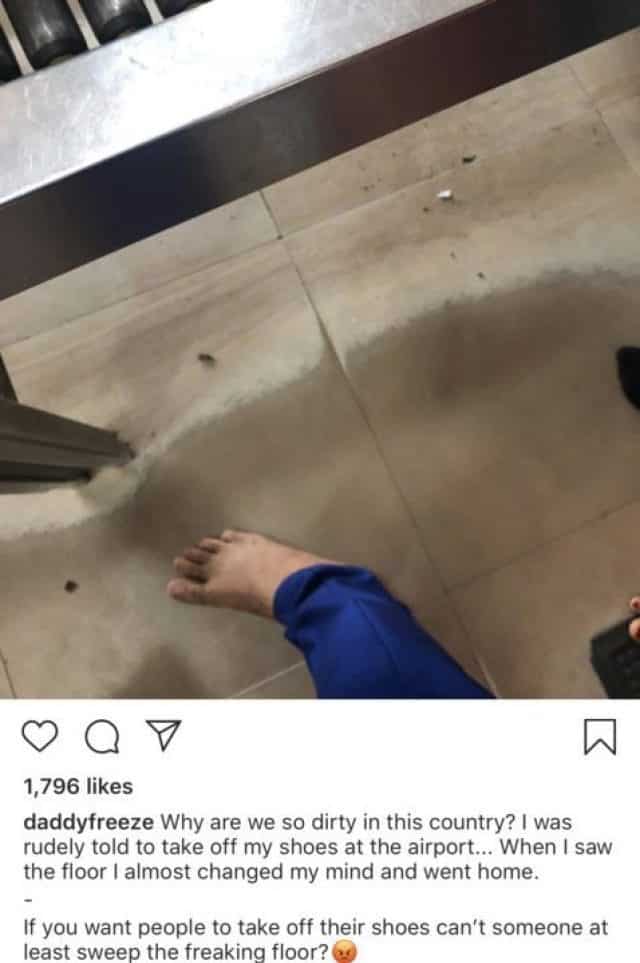 Sharing a photo of his foot, he wrote;
"Why are we so dirty in this country? I was rudely told to take off my shoes at the airport… When I saw the floor I almost changed my mind and went home.If you want people to take off their shoes can't someone at least sweep the freaking floor?
"