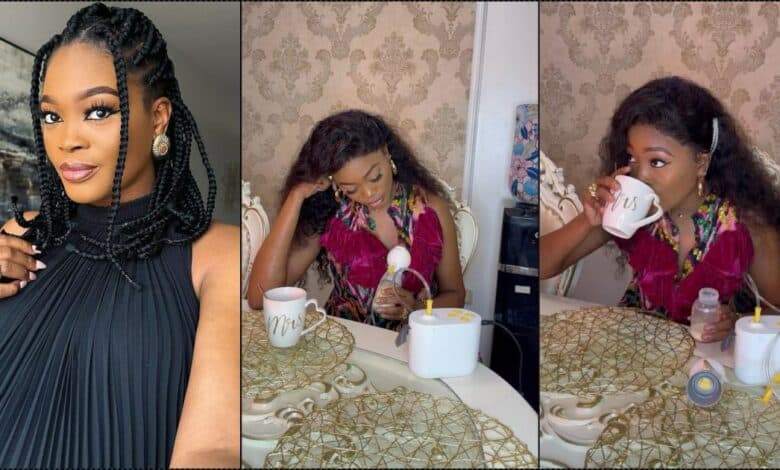 Entertainment News
Warri Pikin, Mo Bimpe and others react as Kiekie drinks her own 'milk' (Video)
The popular content creator and nursing mother, Kiekie, stir mixed reactions as she drinks her own milk with bread.
The mother of one who recently welcomed her child is seen in a video shared via her Instagram page where she ran out of evaporated milk and decided to take breastmilk.
Kiekie proceeded to use a breast pump to extract milk from her areola and transferred it into a feeding bottle for her personal consumption.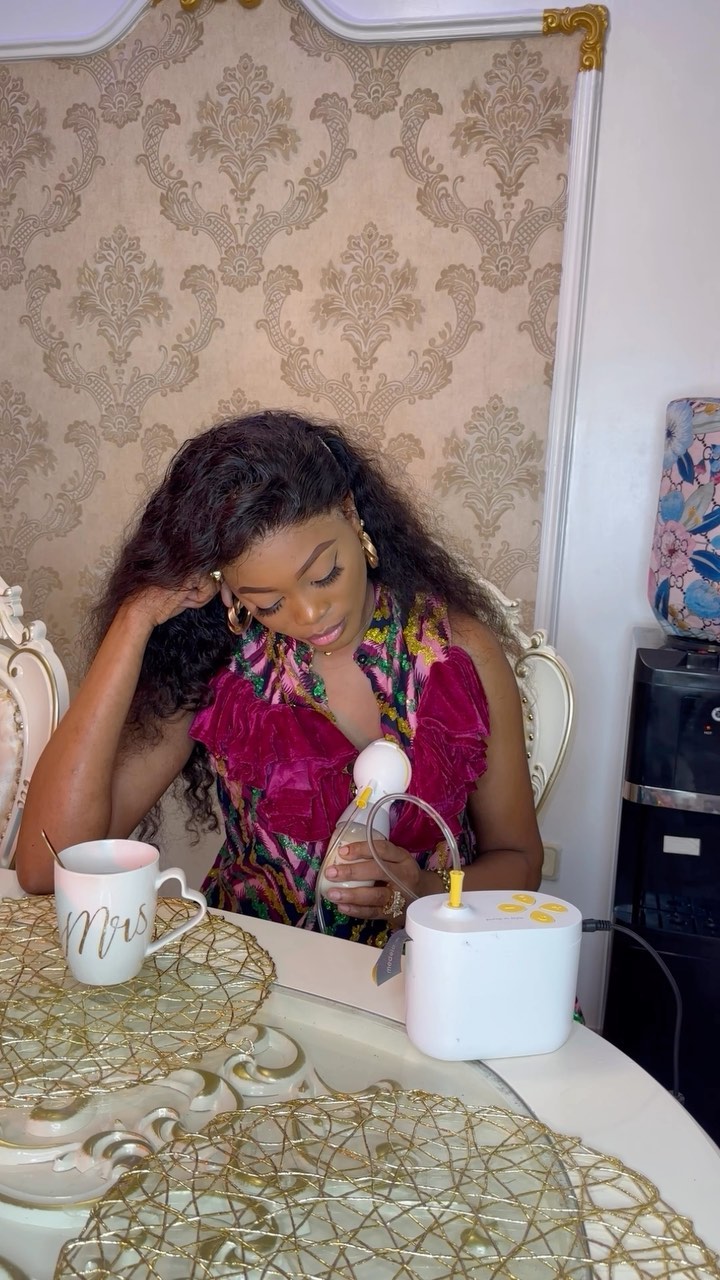 "Abeg! Good milk is not meant for only one person 🥰😂
Don't ask me how it tastes 🏃🏽‍♀️🏃🏽‍♀️🏃🏽‍♀️🏃🏽‍♀️🏃🏽‍♀️🏃🏽‍♀️🏃🏽‍♀️," she wrote.
In reaction, comedienne Warri Pikin wrote, "Kie kie!!!!!!!😂😂😂😂😂😂😂😂😂😂😂😂😂😂😂😂😂😂😂😂😂😂😂😂😂😂😂😂😂😂 i am officially done."
Mo Bimpe added, "Haaaaaaa🤣🤣🤣."
See more reactions below …
chiomakpotha wrote, "Onye mere nwa dis thing biko nu ? KIE-KIE !!!!!! 🤦🏾‍♀️🤦🏾‍♀️🤦🏾‍♀️"
spyro__official added, "Weyray re o , eleyii tin je ounje OMO wey never reach one year old 😮 🤣😂🤣."
the_toyosi wrote, "I don't even know how to react."
lekan_kingkong noted, "Ounje omo ni😂😂😂😂."
kemz_mama wrote, "Sis I want milk too 🌝🌝💃💃💃💃"
IsBaeU added, "Tf ? 😂 Ok ok ok, I'm definitely gonna taste my woman's own too when she has my first child , no be only you go enjoy this kain enjoyment 😂😂😂."
Watch the video below …