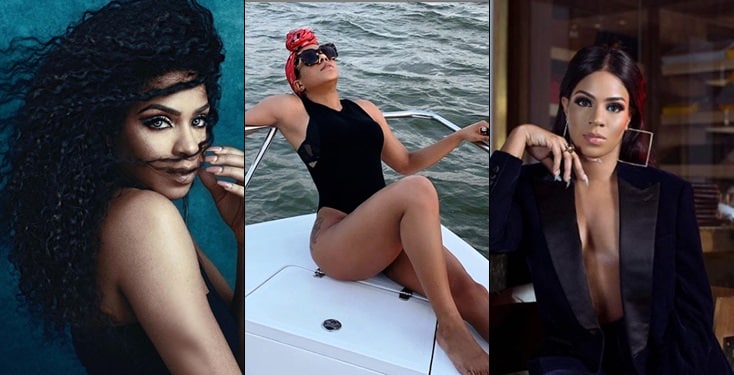 Recall that actors Venita Akpofure and Elozanam Ogbolu were introduced into the Big brother house on Tuesday July 30,2019.
And according to Stella Dimokokorkus's blog, insiders have confirmed that Venita and Elozanam are not fake housemates but are there for the Money. They were sent into the house to add some pepper into the already brewing 'pepperless stew'.
Additionally, Venita's follower count has increased. A visit to her Instagram profile @veezeebaybeh shows her followers increased from 40k, to over 100k as at press time.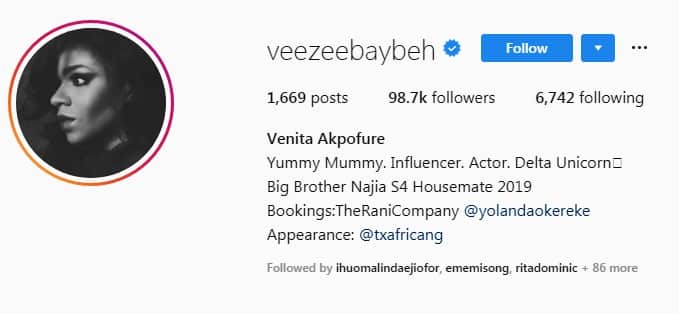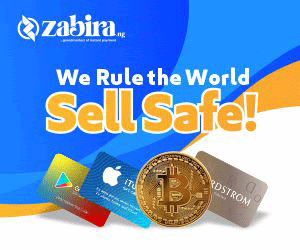 Venita a mum of two is an actress and a former popular video vixen from Delta State. The second new housemate is Elozanam Ogbolu a 33-year-old actor, and producer.
Brief Bio
Venita Akpofure aka Veezee Baybeh is an actress and a model who hails from Delta state in Southern Nigeria but was born in England. She grew up in Benin and attended her primary school at Our Lady of Apostles in Benin before going back to England at the age of 9 where she stayed till she was about 24years of age.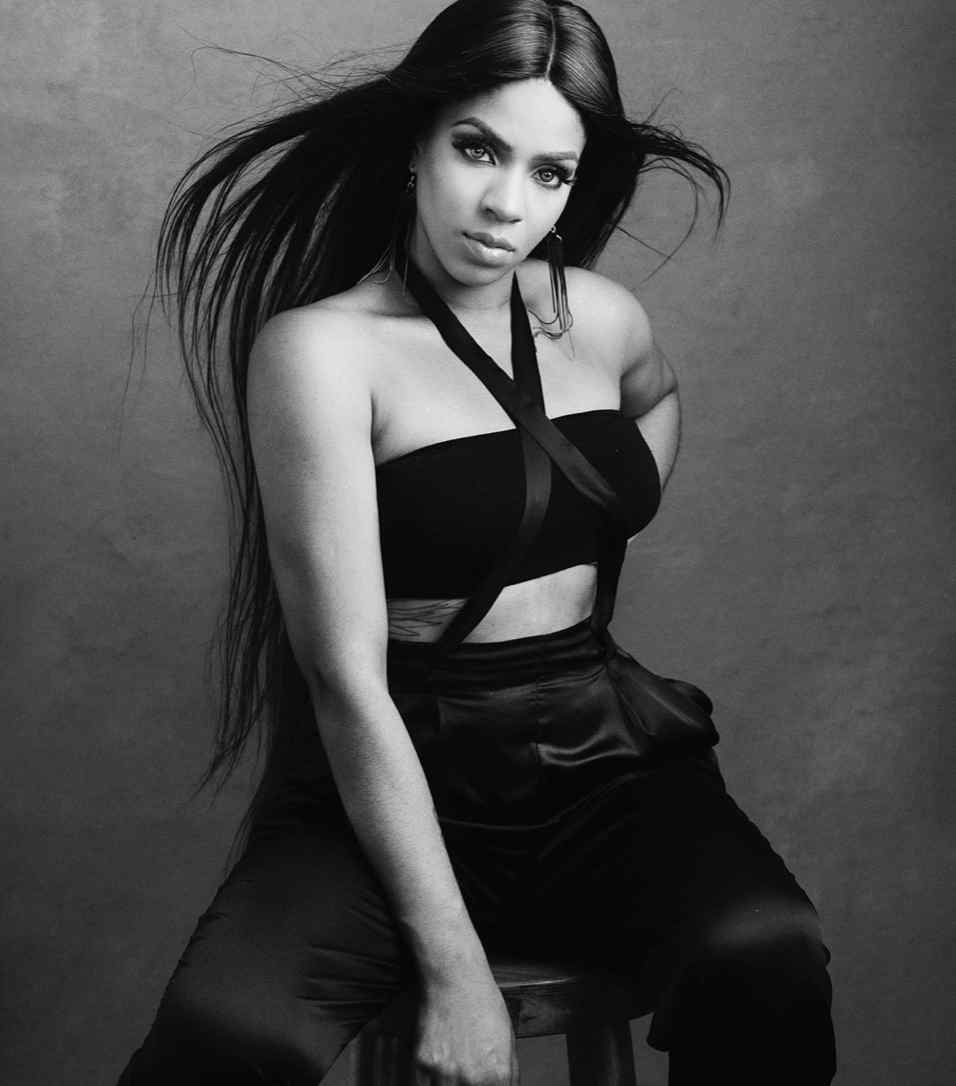 Venita is the eldest of four children, her father is a half caste while her mom is a pure Nigerian. She graduated from Kingston Hertfordshire University, United Kingdom with a degree in Accounting. As a model she has become the face of FCMB ( First City Monument Bank), Mouka Foam and Martini Rose.
Some of the music videos Venita have featured in are: rapper Skales 'Mukulu', Tuface Idibia's "Ihe Neme", Ice Prince "Magician Remix, Hakeem da Dream "Scoobi Doo ft eLDee", NaetoC's Finish Work and  Psquare's "Alingo"and Timaya's "Shake Ur Bum Bum".
The former vixen was married to a man, Terna Tarka, for five years.
Elozonam Ogbolu is an actor/producer and director.
He featured in Ndani Television 'Rumor Has It', Season 2 alongside Jemima Osunde, Elozonam Ogbolu, Mawuli Gavor, Linda Ihuoma Ejiofor and Efa Iwara. He's also a fitness expert